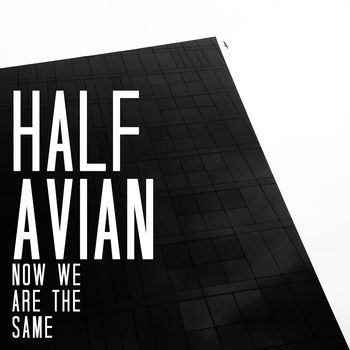 They've called it a mini-EP – in the good old days when a 7″ single was the only format that mattered, this would've been your mandatory punk single format. Main track on the A-side and two songs squeezed onto the B-side.
Half Avian, who nest somewhere between Wrexham and Chester are however so far removed from the punk genre they're almost punk! If that makes any sense…
I first encountered them at the excellent Focus Wales festival last spring… There were no expectations, just a pre-nod from those in the know that I should be there to see the Half Avian set… It was both mesmerising and enchanting; as is this err, mini-EP (maxi-single?).
Rather than being mauled by the TV drawl (which is the same in any language), you could instead shove on some headphones and go out and bathe in the winter sun with this breathtaking work of art for company.
Lead track Parisian Rain kind of reminds me of 10cc, synths dance a delightful dance, nice bass that softly throbs. Then there's the frail vocals of a dying man who knows what you're going through, so he picks things up about four minutes in to gee you up a little. Full of Godlike Creme wonderment.  😉

Winter Sun was aired on Radio Merseyside last April and thankfully has found itself onto a release. Again, it's lovely stuff, a panacea for all your woes. Not sure if there's a hint of auto-tune on the voice, if it is then it's been used to perfection by Mike Payne and Maff Stenning (who are both Half Avian having unmechanised their previous Owlish status).
I think my favourite is Da Vinci Knew, with its 'Future Islands in a Chill Out Zone' type beat and great lyrics, probably written one morning in the window table at Cafe Nero. If this is the case, then I'll be sending the band a suitcase of coffee vouchers tomorrow.