(review n pix by Special Agent Amy)

A small Welsh festival set in North Wales' very own Llanwrst, hosting over twenty bands over three different stages, surrounded by the Gwydir Forest and giant trees.
It was a twee setting for Gwyl Gwydir to happen, complete with tipi tents, bunting and artwork.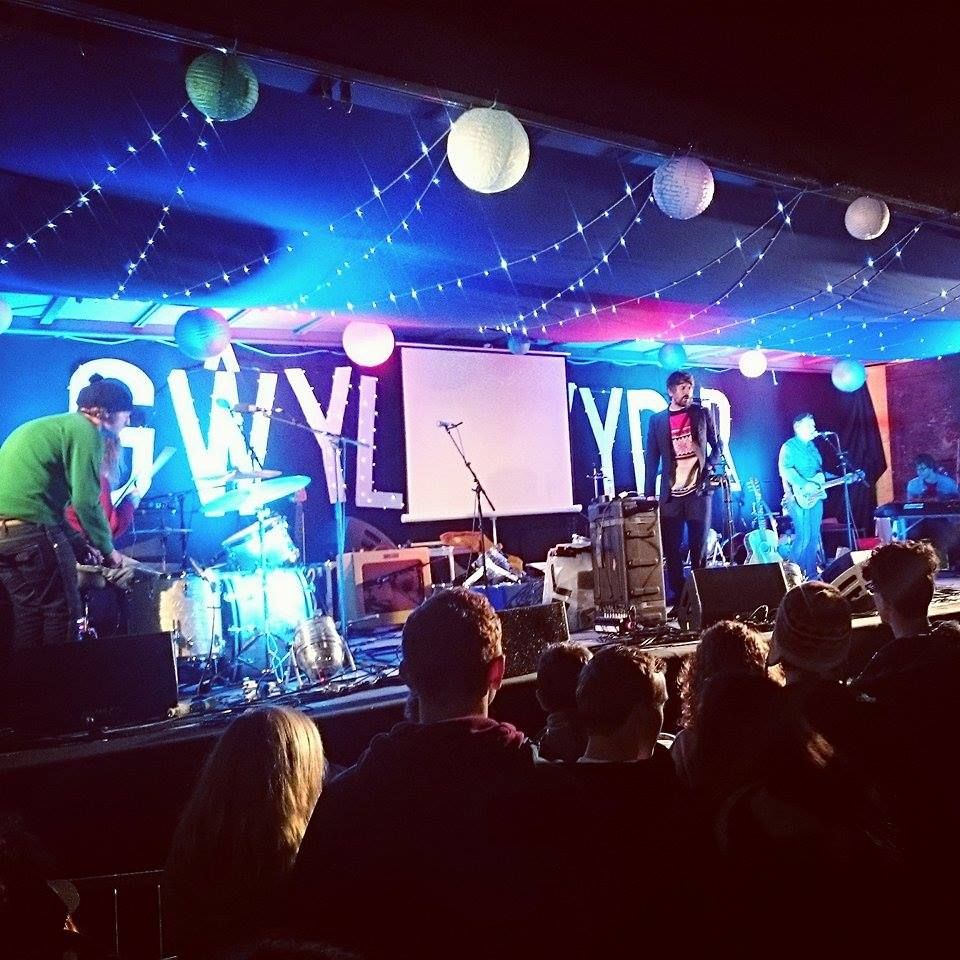 The Friday night was all about the Gruff! He emerged on stage carrying props, paintings and plaques followed by his band. He looked at home with the Gwydir forest behind him and hoards of Welsh fans in front of him.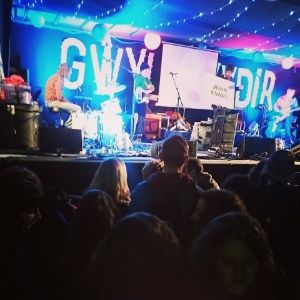 Gruff Rhys clearly had his story telling hat on. In between the unmistakeable sounds of his music, he told a story about John Evans, America and long lost relatives with spoken word, visuals and plaques. His new album 'American Interior' was clearly influenced by this. Although I have no understanding of his Welsh spoken word, I managed to capture his colourful story of John Evans through his set. A great musician and great story teller! There's clearly only one Gruffydd Maredudd Bowen Rhys! …I fell a little in love with him.
To finish the evening was Saron, as instructed by Gruff we followed the crowd. Now them girls can sing! A two piece with beautiful harmonies. They ended the night with Hen Wlad fy Nhadau (the national anthem), by that time I'd had a lot of gin and was feeling (being Welsh), I should learn a bit, so I went in search…
Instead I ended up talking to a lady who went to great length to explain the true meaning of friendship, which apparently can only be brought together by a combining forces from Hawkwind and Gong. Nevertheless a great first night!

Saturday came and what better way to nurse your over 30's hangover to the delightful sounds of Plu. In a comforting tipi decorated with colourful stools, bunting and lights. I was in awe of the beautiful harmonies and her hair so much I forgot about the lashing rain and my gin induced hangover! A great 3-piece to start the day, simple guitars, keyboards and vocals.
Three was indeed the magic number to my hangover cure as next up were Seazoo, they brought the sunshine, including his hat to the stage on Saturday. They fitted perfectly onto a decorated stage which was all about the twee. With the sound from John Lawrence they exploded into a shower of indie pop songs, enough to make you feel 10 years younger. Poppy guitars, with added scratchy noise, catchy riffs and melodic vocals, with keyboard sounds and a girl singer adding to the mix.
I thought this band was great! I'm all over their soundcloud, hard to believe they've only been together since 2013.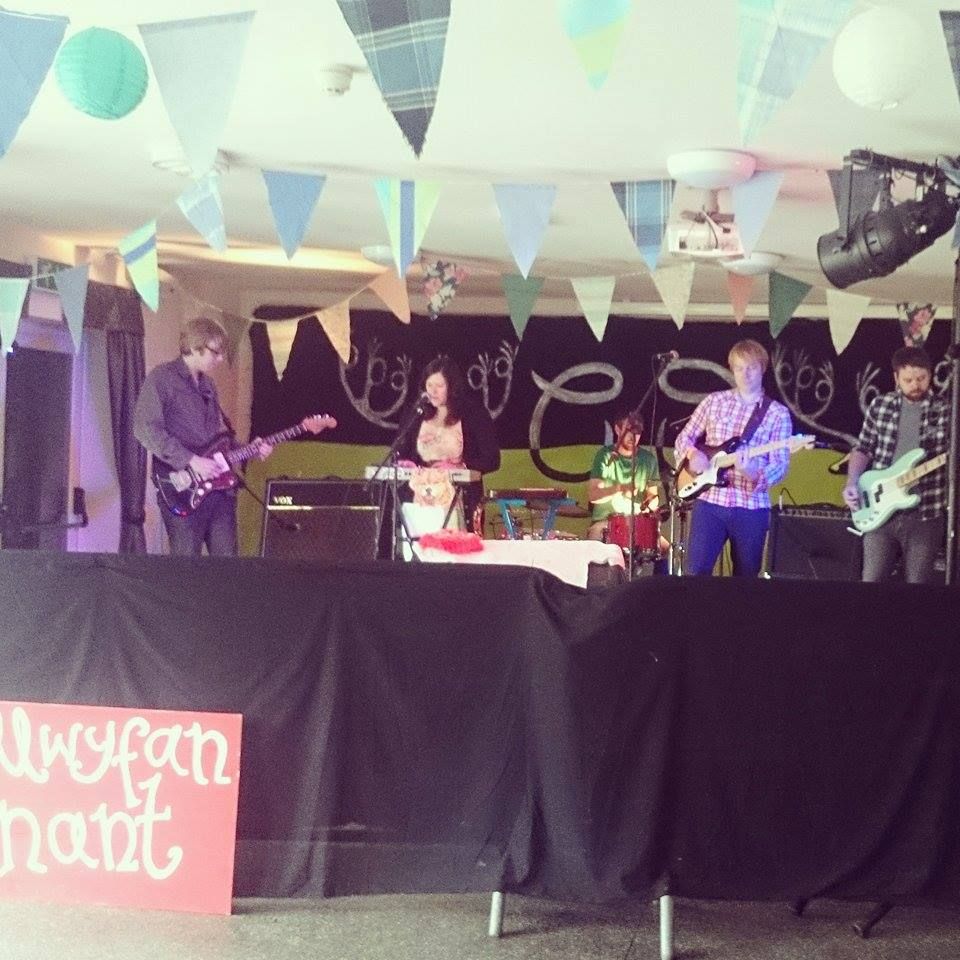 Over to the Tipi again where The Keys were playing, you could hear a mixture of influences with these guys, power riffs and catchy melodies with an added bit of psyche in there, which created feelgood songs. I thought they were cool cats, a good pick me up!
Alas, nothing could prepare me for an entire youth club who invaded Gwyl Gwydir to watch Candelas. Even if I wanted to watch, I couldn't have stood with hoards of teenage girls screaming. They seemed to be very interested in a young morsel on stage, complete with fancy hair, a leather jacket and a white guitar. He was also fond of throwing himself around on stage, not really my cup of tea but credit due, they sounded well rehearsed and had some sort of mass following!
After the youth club had disbanded I found a slice of what I was looking for in R.Seiliog, This guy brought a mother-fucking ruckus of experimental electronic noise fusion to the Tipi. Since being home I've listened to a lot, kind of made me feel I should open my eyes and ears to more Welsh bands.
All in all Gwyl Gwydir has made me think I should support more Welsh live music, pick up where I left my guitar and learn to speak Welsh – just in case I ever get to meet Gruff Rhys again, I would have liked to have paid him a compliment on his jumper in Welsh.
All this for 25 Welsh pounds… Da iawn Gwyl Gwydir!