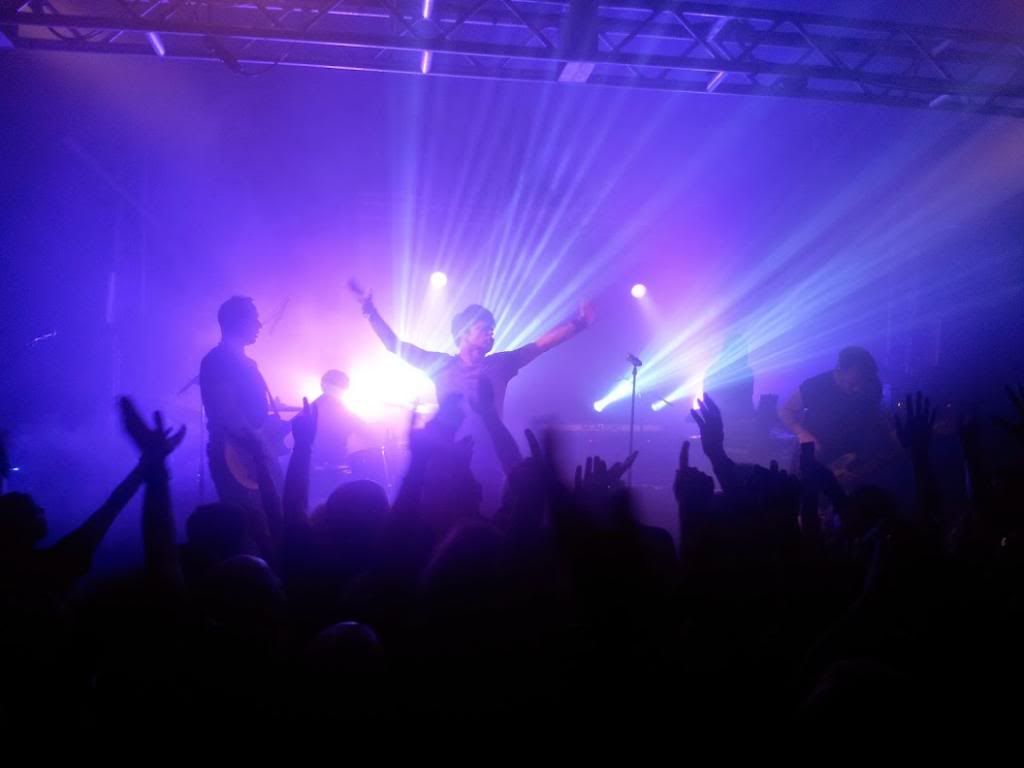 When Gwion The Goth asked if I wanted to see Gary Numan in Chester I almost baulked at the suggestion, as I envisaged a stiff behind a synth being watched by a few hundred sad old ex-new romantics waiting to hear Cars.
How fucking ignorant of me! Gwion filled me in… 'You'll be shocked and happily surprised… His stuff is very dark and very heavy.'
So, with the exception of the aforementioned four-letter C word song, this was going to be a whole new world for me. And I'll be doing my favourite thing in this whole new world, and that's discover new music.
Before we get down to the nitty gritty – a quick heads up to the venue itself. As soon as you walk through the door you know The Live Rooms mean business. What a great venue! Kinda reminds me of The Rock City in Nottingham or The Duchess in Leeds; places dripping with nostalgia, and hopefully in years to come the boards of The Live Rooms will echo of great nights.
It is something Chester has been crying out for a very long time. Yes The Compass is an ace little place and Telfords Warehouse has its own niche and audience, but the Live Rooms is that purpose built extra rung up the ladder, and judging by the calibre of artistes lined up to play here, things are looking good for a city that has long lacked both a venue like this and an audience.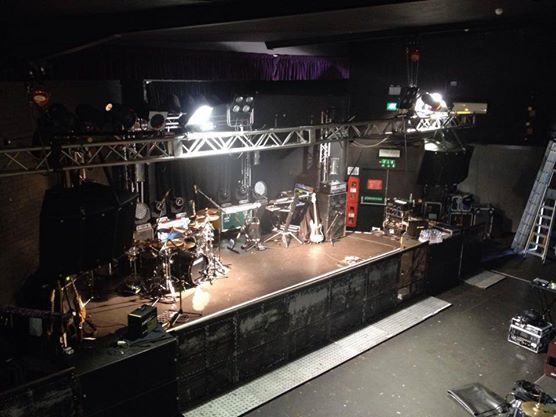 For those coming here tonight on a whim, they would need a prayer to get in as it was a sell out. It was hot and very sweaty and random goths were melting before my eyes. And while I'm on a pun-roll the warm-up act, did just that as we were poached, fried, baked and sautéed down in the pit. With Chester once being a place where Christians were thrown to the lions in the name of entertainment, the aptly named Roman Remains (from err.. London), are opening up for Mr Numan, on this neat little tour.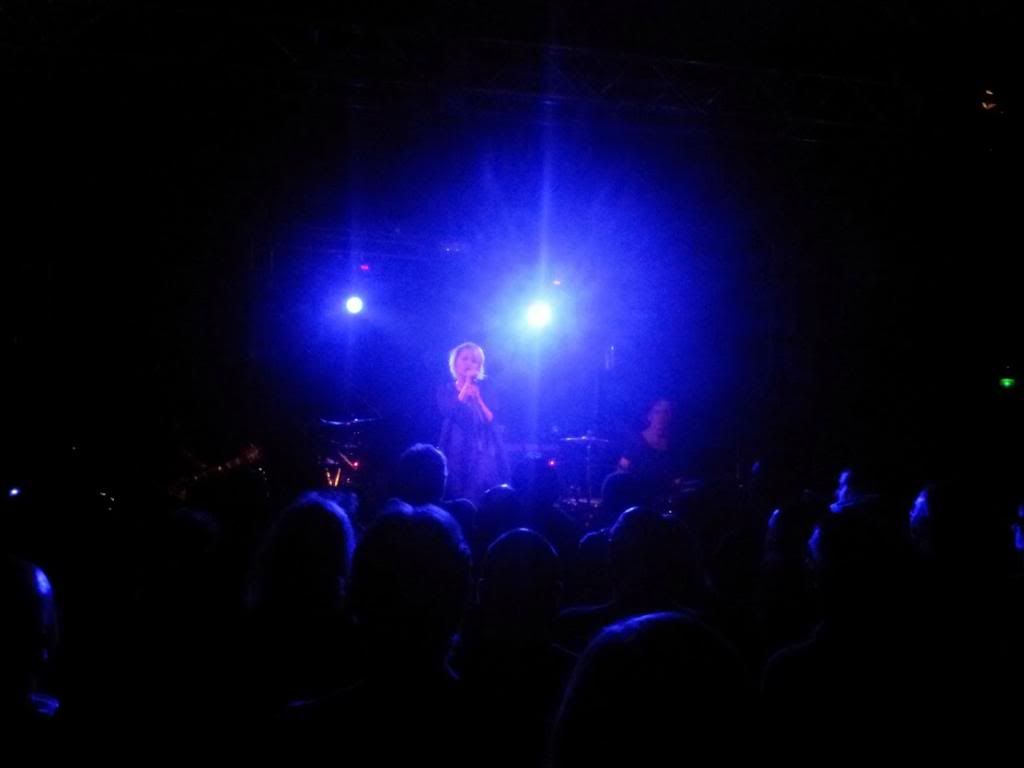 This three piece start off a bit minimalist, like Virgin Prunes meets an experimental Love & Rockets… I wasn't getting it… Then a couple of numbers in, and without realising, I was lost in the sound, transfixed on the mind warping semi-industrial, multi-layered feast being laid out before me. I could have been in this dark venue on my own… Roman Remains were the focal point… if the 500 souls around me had disappeared in dry ice I would not have noticed. The band had my full attention.
Loved the semi-electronic drummer, dunno if he's a permanent fixture or a tour cyborg drummer – anyway a great crisp hard-hitting sound, and despite being complete pains in our collective arses, drummers should be compulsory in EVERY band… None of this Dr Avalanche drum-machine shit – on stage or in the studio. Yeah, use programmed drums by all means, but use them with a real human and a kit too. Had Roman Remains taken the easier (and cheaper) option the impact would've been far less.
Liela's Bjork-like voice filled the room with sweet melody, complementing the subtle pre-programmed backing, clever guitar work and those crashing beats, making a sound that built up and crept upon you. Songs like Nest In Your Room beautifully took your equilibrium for a ride… Good stuff. Check out their début album Zeal. (website)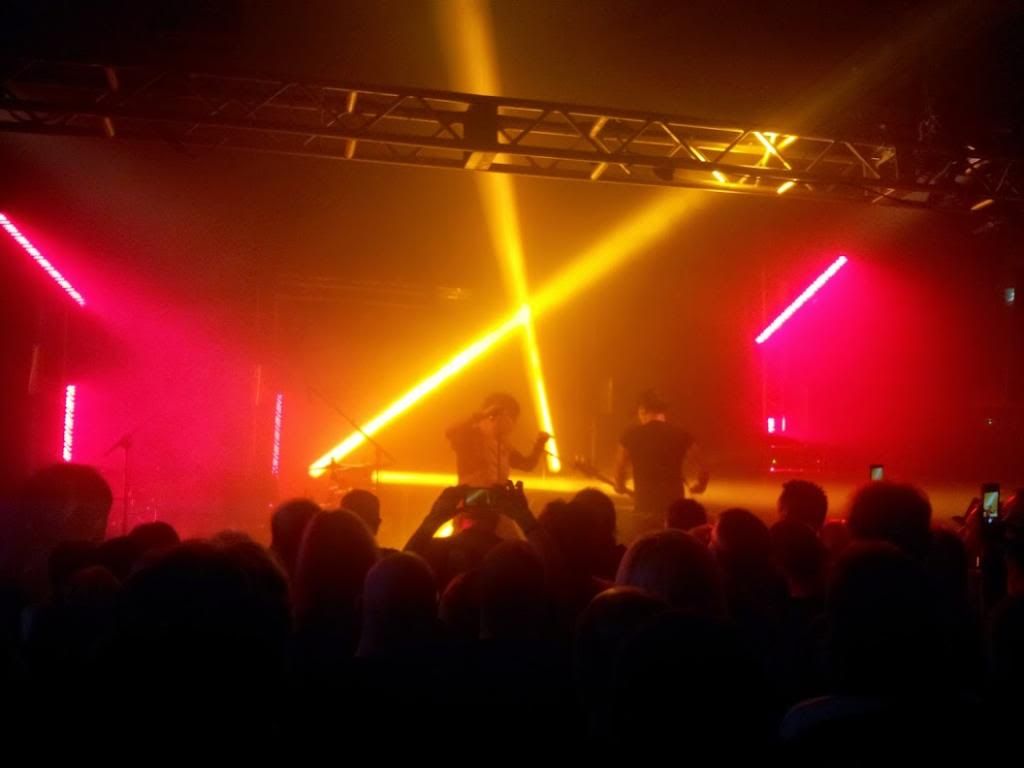 Cursing the fact I opted to leave my camera at home as the visuals of the Gary Numan stage show was pretty spectacular, I had to make do with my out of date phone. Gwion wasn't kidding… This was very dark and very loud. Like myself, the non-Numanoids can be forgiven for being ignorant of the Numan output since those both sides of the Atlantic chart topping days of over 30 years ago. Gary Numan's sound is INDUSTRIAL STRENGTH and whereas the likes of Nine Inch Nails and Marilyn Manson have tipped their hats in the Numan direction, he has since turned around and returned the compliment. And wow..! From the opening bursts of Resurrection your senses were well and truly nailed to the cross… No pan-stick stiff behind a synthesizer, this is a full-throb band, loud guitars, loud drums, blistering keyboards and that distinct Numan robotic voice. The whole band didn't simply look cool as fuck; they are cool as fuck.
Those here on a nostalgia trip to hear the four-letter C word song would have to wait a good (and I mean Good) ten or so songs before it was chucked in, and even then, it was only half way through this very long set.
Like I said, for those devotees (sorry, Numanoids), this must be like heaven on earth. For me, it was equally satisfying as I was being bulldozed by all these excellent 'new' tunes assaulting me at max-volume.
Grabbing Gary Numan's latest long-player; last year's Splinter (Songs From a Broken Mind), it's evident that despite a career spanning output of at least twenty studio albums, tonight's set leant heavily on Splinter, and playing it now I recognised probably six or seven tunes off the album (what a great album!).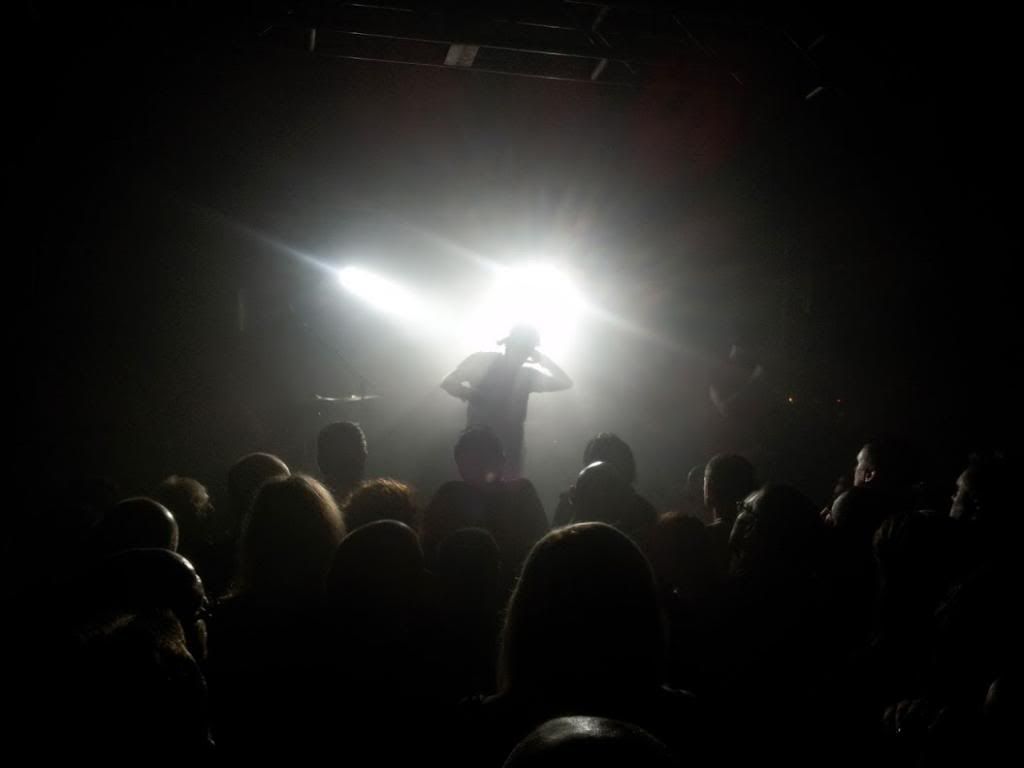 Pools of sweat form around our feet, as the heat, the sound and the epileptic light show batter us from all angles. Song after song eftsoons, like a raging sea, relentless, with a power beyond our ability to resist. The encore took us back to I Die, You Die and the inevitable Are Friends Electric (such a superb tune) and ending (as does the Splinter album) with the heart-rending My Last Day that is slow, quiet with huge blasts and a lifting finale…
Simply superb…