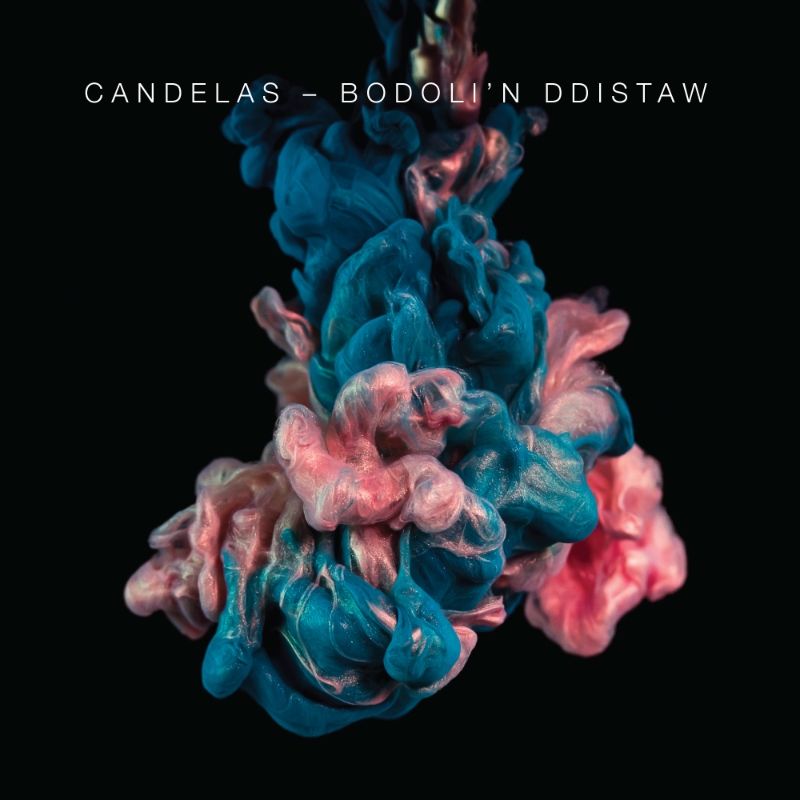 After last year's eponymous album (did it actually come out?) – Candelas from Bala emerge with an Ikaching Records backed album 'Bodloni'n Ddistaw' – a polished collection of pop-rock tunes with an added twist of blues.
Candelas are the latest breed of young Welsh bands emerging onto the scene and will have Radio Cymru bowing to all their whims. With legions of female fans lapping up every shake of the hips you do get the feeling that Candelas could get caught between a rock and a hard place of wanting to be crowd pleasers but also wanting to 'rock out'. Parts of Bodloni'n Ddistaw really go for it (like Awn Ni'n Ol, Cadno) while other parts you get the feeling they're going through the crowd pleasing motions (Colli Cwsg,  Llwytha'r Gwn).
The recent single Dim Cyfrinach represents a free form Candelas, not afraid to dabble outside the box and it would be good to hear / see them do an extended jammed out version of this at next summers ruck of festivals. Goriad Heb Glo could also get the same treatment, with its Matt Bellamy-esq 'dry' guitar solo (great tune).
The other single on this album, Cynt A'n Bellach takes a more radio friendly formula, very catchy with the right riffs and hooks in all the right places – nowt wrong with that, particularly when those BBC royalty cheques land on your doorstep. Boddi Breuddwydion actually owes a lot to I Fight Lions (which is not a bad thing at all).
Opener Brenin Calonnau also follows that formula, although far more immediate and upbeat. and so damn catchy – the kids will love it… I can envisage them all chanting along and going nuts down the front of the stage.
There is an overall Catfish & The Bottlemen feel to this release, that maybe lazy journalism or just the sound of the times – let's hope the same level of success follows for Candelas are a very tight unit, a music / song machine.
Not a bad album at all, and hopefully the second (or first?) of many…
Get it from 8th December on the very cool IKACHING Records