(review n pix by jared pegler)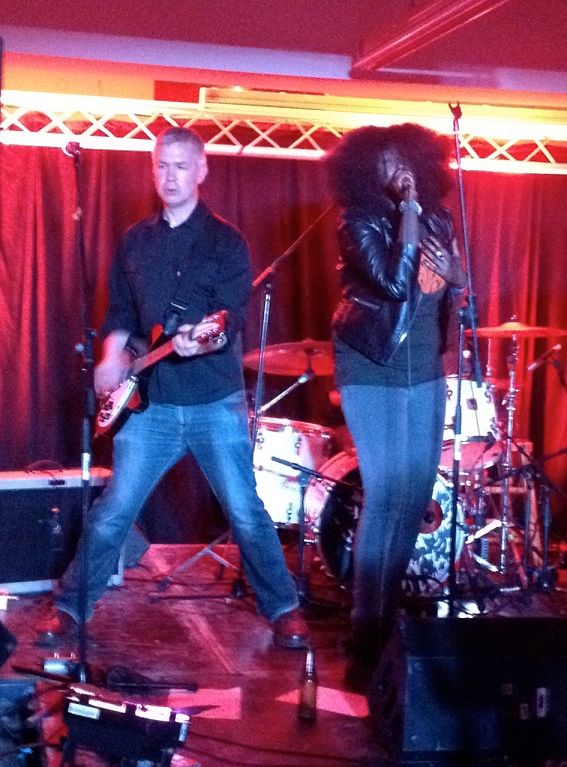 So Old Cob (Hen Cob) in Bangor is open again as a (pardon the phrase) pop-up venue / arts space! A great job of decorating the interior has been done of it too! Cool sofas, bar area, minimal warehouse feel, and just one section of The Cob Records wall still displaying the trademark torn band posters overlaid over the years for posterity!

The Earth / Chwalfa gig was Elin Cain's first outing as gig promoter I believe – and I don't think she will be short of band contacts for future events! I didn't see Chwalfa as I was too busy chatting and drinking with lots of the usual suspects, old and new, and generally soaking up the atmos of Old Cob. However, those I asked said they did enjoy their set : )

I have wanted to see The Earth for ages, well since I found myself holidaying with our families and our dogs at the same smallholding in Cardigan as Mark Roberts! We are dog owners you see,
Him: Dachsund
Me: Bichon Frise
Rock n Roll!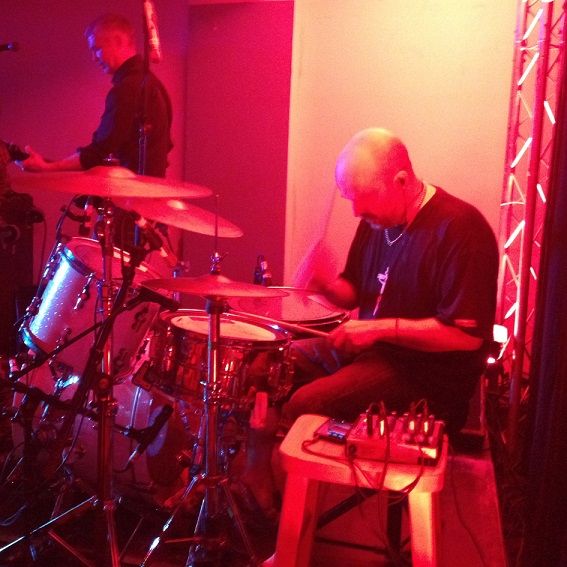 The overall sound of the band is brilliant – retro, soulful, rocky, Motown, pop, it has it all! Mark kicking out chords on his black Rickenbacker and Tristan on his Macca violin bass, Dafydd holding the beat with his understated drumming style, and Dionne belting out with wonderful soulful voice and big big hair!
Love her!
I love The Earth's sound, it is very similar to that of Alabama Shakes to my mind, and reminiscent of Otis Redding's backing band, Booker T & MG's rhythm section.
Old Cob, (as it shall now for evermore be know I guess!) is a great venue, it was an excellent night and we all hope there will be more like it to come!
Da iwan Llio, Aled, Elin, Dic, Caren Genethod Pontio and of course, Chwalfa and The Earth!
Follow here for news etc… @Hen_OldCOB