(review n pix by Jared Pegler)
Been a while since I saw The Blues Explosion, last time was their Plastic Fang tour, so I was really looking forward to this gig! Meat n Bone not long released so I'd done my homework!

On the way to the (smelly) bogs, I spotted Judah Bauer heading to the stage, so said hello and we had a 5 minute chat about my fave JSBX tunes, about our home towns and about guitars and playing guitar – allowing me to play a few chords on his battered telecaster! What a bloke. He has long since been one of my fave guitarists anyway, but turned out to be a really nice guy to boot! (Glad to say I had a better experience meeting an idol of mine than my friend Kevin did with Johnny Bramwell of I Am Kloot recently lol!)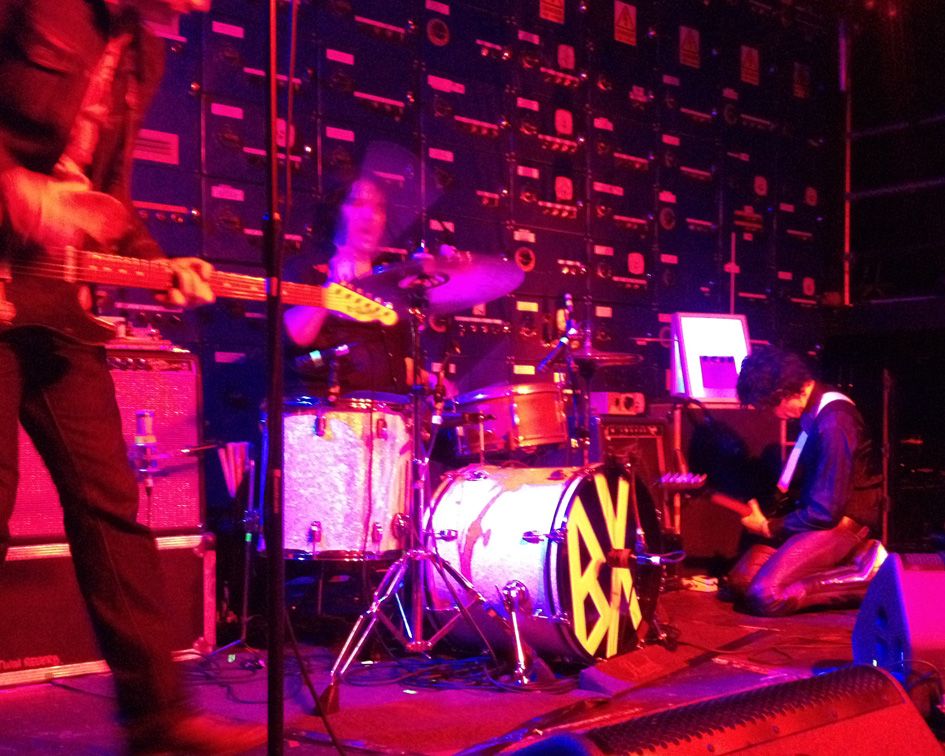 JSBX have the best style around, leathers, boots, cowboy shirts / waistcoats, Levi's, hair, and a line up of two guitarist and a drummer. Because a bass would just get in the way! Their music is an exciting mix of punk, rock and of course… the blues!
I chose early on in the gig to adopt earplugs and head down to the stage front. Both were a good move! My ears are still ringing two days later, despite ear plugs! I recall looking down under the stage at a row of monitors and seeing empty beer cans in front of them moving in unison to the pressure of sound coming out… like wow! Great view at front, and was shoulder to shoulder with other headbangers – I haven't seen head banging since… ooh I don't know when!!
What you see with JSBX is what you get – noise, tension, horror, drama, soul, entertainment, visual excitement, style, and more noise! It's all in there! The music is like a distorted, bastardised, twisted version of what rock and blues USED to be like… but is no more! It's like someone dug up the spirit of Elvis Presley and put him back together a bit wrong… (a la Pet Cemetery!) and turned it the hell up!
At times the band amble into blues jams and meander somewhat while Jon Spencer plays the theremin for a few bars, or just screams stylishly into the mic, but then stopping sharply, changing direction and tempo and launching into truncated versions of some of their other tunes. A muddley! If you like JSBX then you fully understand what they do, and we love it!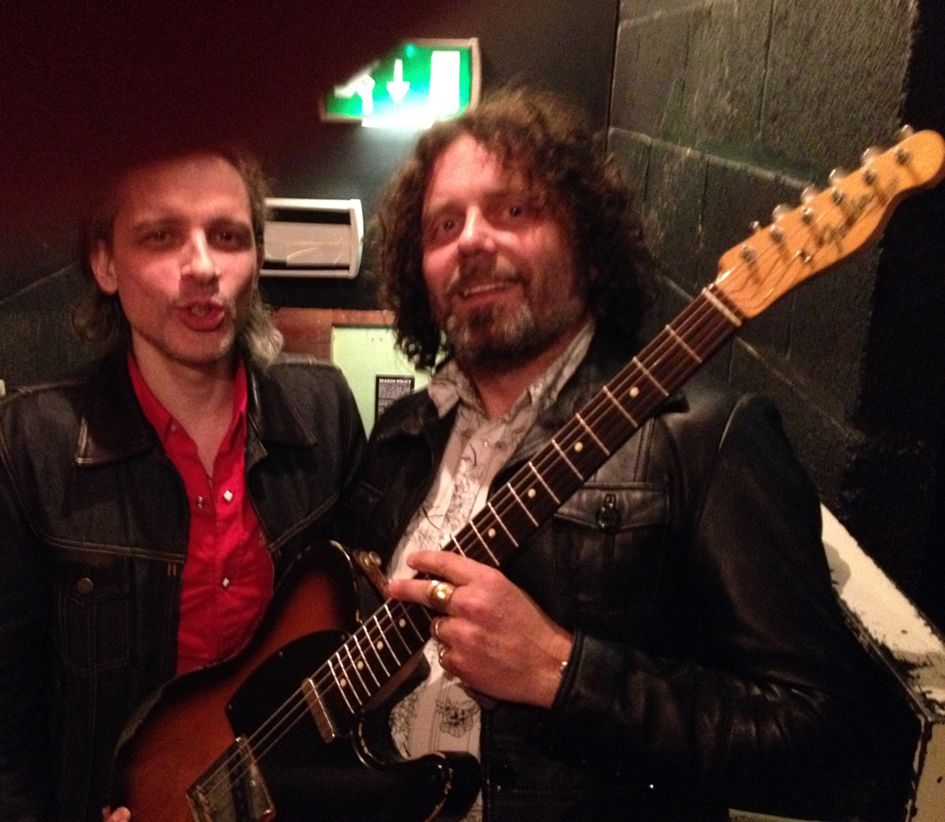 Russell Simins the powerhouse drummer, dwarfing his simple kit with just the letters BX on the bass skin. The technical guitar brilliance of Judah with blues, rock, country and rock riffs, Jon Spencer's stage persona, his antics and dramatic theremin and guitar playing make for the perfect rock combo, and give excellent entertainment value!
Highlights for me were hearing… Dang, Money RocknRoll, Afro, Black Mold, 2 Kindsa Love (resulting in cymbal damage to Russell's cymbal stand – brilliant!), Chicken Dog, Greyhound, oh yeh and having a chat with Judah and him letting me have a twang on his telecaster!
The blues is number one!