(review by neil crud / pix by michael yaw dally)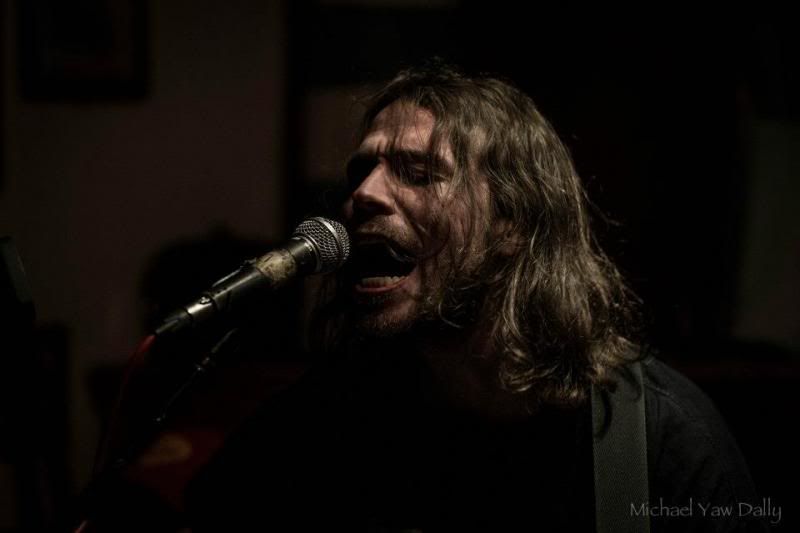 I love these kind of events – a hat full of bands, each playing half an hour, therefore not outstaying their welcome, indoors, friendly atmosphere and most importantly – on my doorstep. An hour before soundcheck I was at home making a stir-fry, whereas usually when doing a gig I'd be stuck behind some arse on a motorway or hanging around waiting for the stage doors to be unlocked or the soundman to turn up. Not here… With Kyle Lee in charge of logistics, everything runs like clockwork.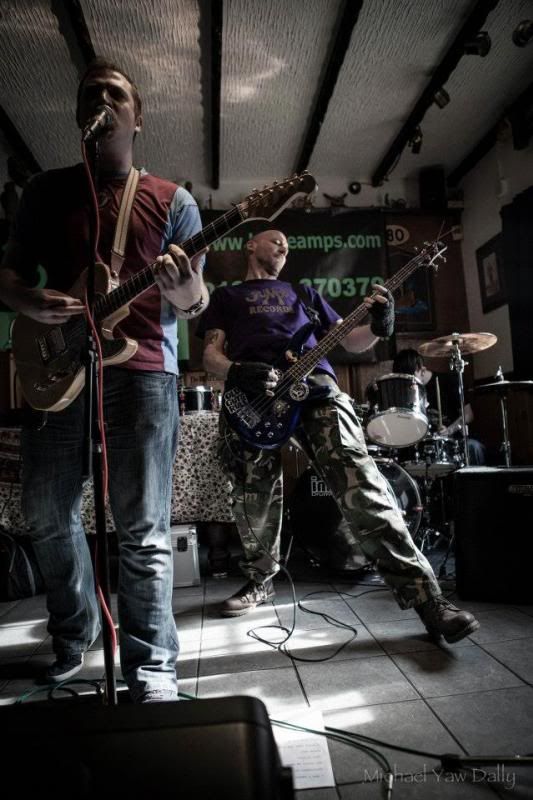 It's my blog and I'll review my own band if I want to… The other two-thirds of Braxton Hicks (pic above) were slightly bemused over the fact we were playing what is almost a folk festival, and predicted the proverbial lead-balloon-venue-emptying scenario while we played our 26 minutes of punk rock in the afternoon. I guess fearing the unknown, Kyle put us on right at the start of proceedings once the erstwhile Adam Potts (pic below) had fought off the DTs, fought with his guitar and his inner demons to bring us an amusing, light hearted opening set.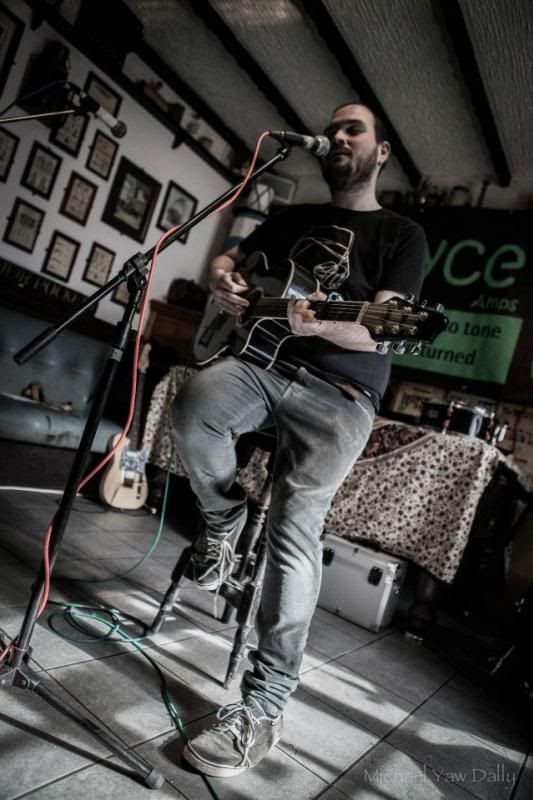 I was initially nervous at playing in front of people who are my peers, but who are far better musicians than myself; Duncan Black, Dewi Gwyn, Chris Combi Markwell, Carl & Rob Gintis just to mention a few. The nerves soon ebbed away and we gave as good as we could give, and judging by the response I guess they enjoyed it, and the Bryce amp that Joe plugged his guitar into blew me away – amazing sound.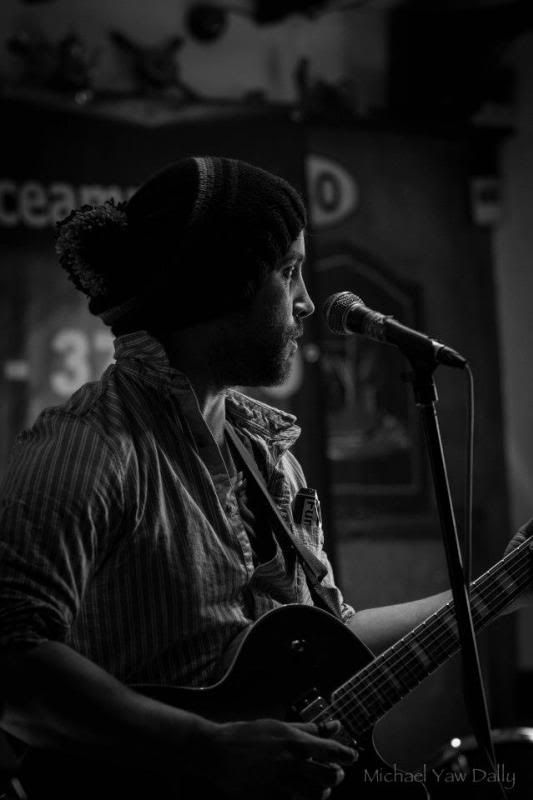 Matty Ginsberg (pic above), armed with an enviously wonderful guitar delivered a brilliant 3 or 4 tunes in a disjointed and naturally stoned kind of way, when he got it together to give us a song it was cool as fuck – loved Motherless.

We stuck around for the Electric Valves (pic above by crud) on Kyle's recommendation and weren't let down by their dirty raw bluesy set, full of funk rhythms with a drummer so big he made the kit look like a child's plaything..! Yeah, there's quite a few bands now pumping out this kinda stuff, and all the power to them (and The Black Keys and White Stripes). I guess it's up to Electric Valves to be ahead of the songwriting game when it comes to reaching for the finish line…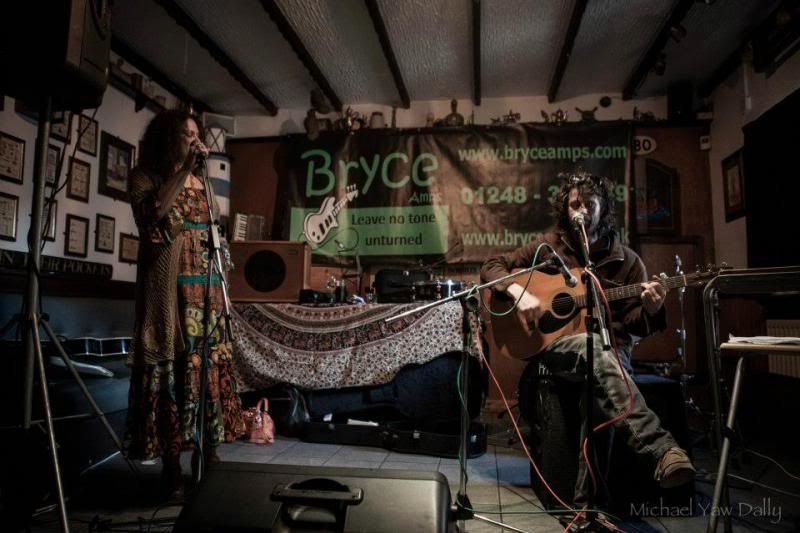 A quick dash home meant skipping John Lawrence a Jaci Williams (pic above), but got back in time to catch Heldinky (pic below) release the bats with a psychedelic performance warmly received by this growing crowd. I say, psychedelic, it's more softodelic, or subtledelic built around Helena's simplistic yet effective guitar.


It's my gig and I'll play if I want to… promoter Kyle Lee & The Mexican Walking Fish (pic above by crud) take centre stage and I'm happy to tell you I'll be releasing an EP by this band very soon. They are every bit a simply wonderful, uplifting, melancolic, intriguing and damn fine band. Drawing off Kyle's bizarre Country & Western influences and an added Latino style trumpet, I can't wait to share this band with you.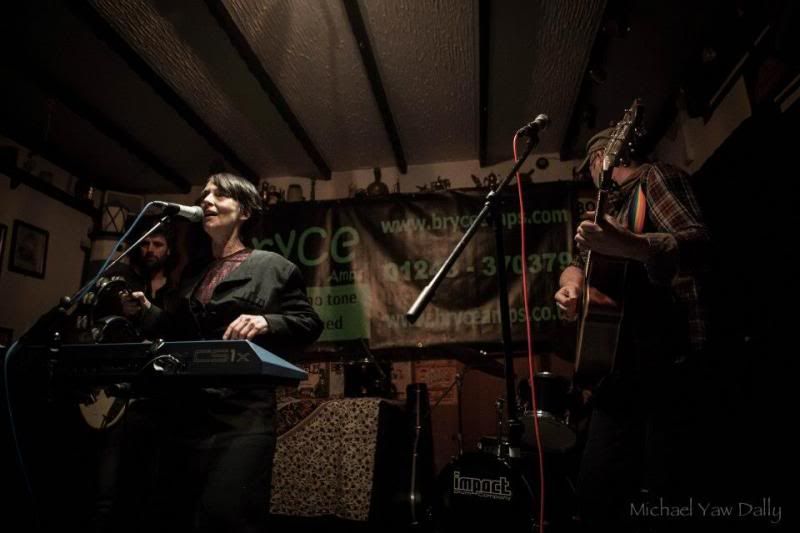 I last saw Turnstone (pic above) 10 years ago in Bar Blu, Rhyl (on the same bill as Kentucky AFC and Dusty Moo – who got horribly drunk!). Without being rude or cliched, I was both transfixed and disturbed by the singer Shiela, who is a doppleganger for my Mum!! Well, my Mum on crack! Because my Mum doesn't smile as much as this ex-frontgirl for Fay Ray, Hot Water and a few other bands. Turnstone; now relishing with the bass skills of John Lawrence who slaps that battered instrument like some naughty biatch were up against an indifferent audience. I sat at the front, transfixed and by the third tune I, like everyone else began to warm to this change in direction. By the penultimate song, which was probably about space and time, and most definately not about death (as Shiela explained), we were nodding and foot tapping to the almost Hawkwindish rhythms oozing before us.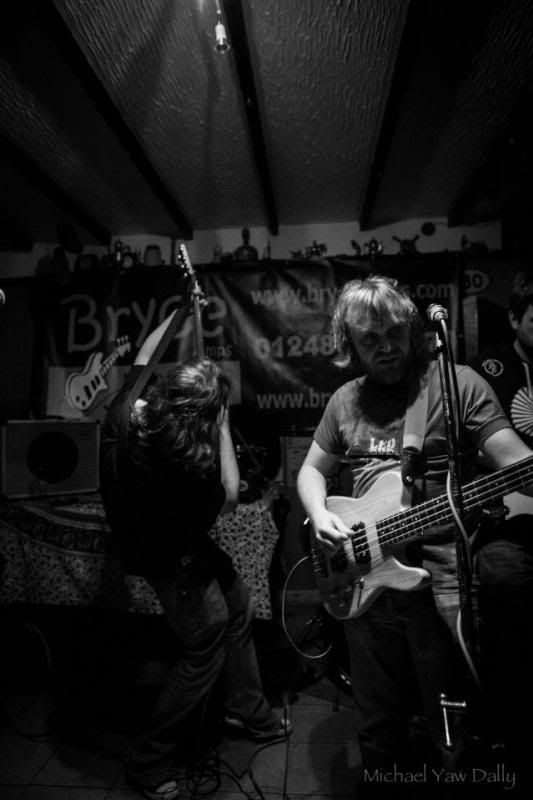 Wobbly Hearts (pic above & main pic) next, and despite suffering from the Gintis curse of keyboard keys falling off and acoustic guitar pick-ups bought from Argos not working, they never fail to please everyone in the house. Like the Mexican Walking Fish, I stuck my neck out and released their debut single last month, which has just about sold out now, and that fact speaks volumes to the Wobblies infectious song writing and infectious personalities. They were the perfect finale to a perfect day, which included filming half the audience in the Gents Toilet for their video… Nice…