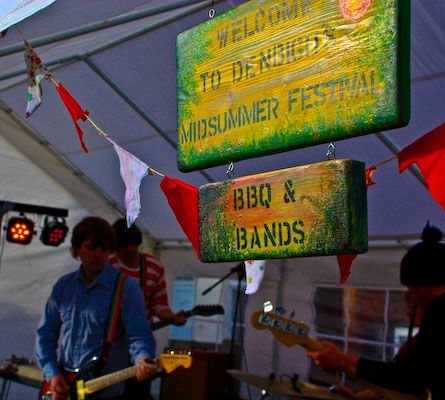 Well, not exactly a festival… More like an afternoon in the Hope & Anchor's Beer Garden with a couple of bands for entertainment. But hey! Have beer pumps and marquees – will travel!
Also the term 'Midsummer' should be debated… What's summer? Isn't it those three days of warmth we get around mid-april?
Denbigh is one of the longstays of my nomadic life, where the pikey blood in my veins compels me to lay tarmac in drives across the land. I lived in this Historic Town for less than six years, but when they're teenage years they have a significant affect on you, and for that Denbigh will always have a special place in my heart.
Looking back at the (viral) Photographic Memories of Denbigh online, where the natives have been posting pics of yesteryear makes me feel melancholic, depressed, yearning for years gone by. And yet at the time, during those years, we all remarked on what a shithole Denbigh was… Time does paint a rose tinted picture and we try to forget the hard times and look back with fondness rather than sorrow.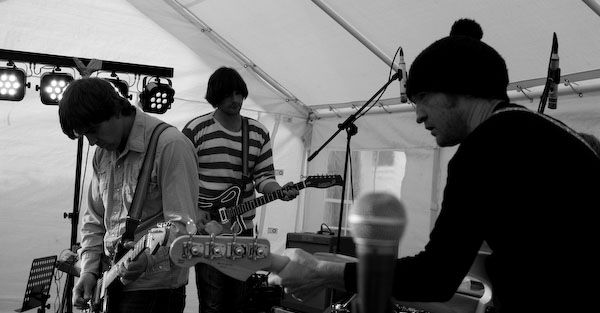 It is / was not my intention to review this gig / fest – I was just around the corner (Abergele) and heading back to Bangor (some detour eh!) – and I have reviewed surf stalwarts Y Niwl at least twice in the last year, and there is little I can add to what I've said before, apart from I woke up humming Undegun this morning and the new stuff like Tridegtri is just as catchy as the thirty two songs before it!.
Unlike Denbigh Dog who thinks they need a haircut and should listen to Slayer, I love Y Niwl. It's simple and it works, and it's so goddam catchy.
Amongst the revellers was Aaron Broster (pic below), who was my first connection with home when I moved to Rhyl as a 17 year old bedsit bound punk. We traded tattoos and stories of yore and the inked scars we bare from getting too close to Shane and his needle gun at Aladdins Arcade on the prom. He and Denbigh's Got Talent Compere wife Julie tell me the Eisteddfod hits Denbigh next year, which is good news for the town and great for those who seek out new Welsh music, as the fields between Denbigh and Llandyrnog will be in abundance. I've pre-booked my pitch in the Broster's back garden already.


Denbigh's Got Talent last night awarded a second place to Purple Goats, a band still in junior school who performed Y Niwl's Undegpedwar
While we're on the subject of goats, The Goat Roper Rodeo Band from Prestatyn were also chewing the hedgerows. They were once The 4 Sticks but now are down to a duo, having been a 5-piece, 4-piece and a 3-piece – there's a pattern forming here… Nestled within Beatles and Johnny Cash covers is an absolute gem of a song the Devil's in The Detail


Also lurking in a pint of Guinness was once Son of Selina, Martin Wilding, twiddling the nobs and pushing the sliders along with Mr Pigstock, John Evans, who is never far away from these events and usually instrumental [sic] in making them happen. John tells me they had a mini-Pigstock a fortnight ago, and there seemed to be nods of agreement that the music scene is picking up once again in these parts.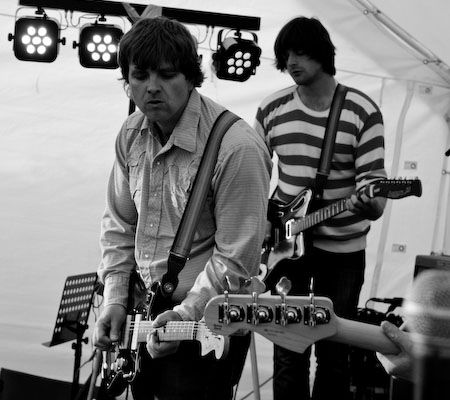 Y Niwl have released a new 10″ EP this weekend – get a copy now from here