(review n pix by neil crud)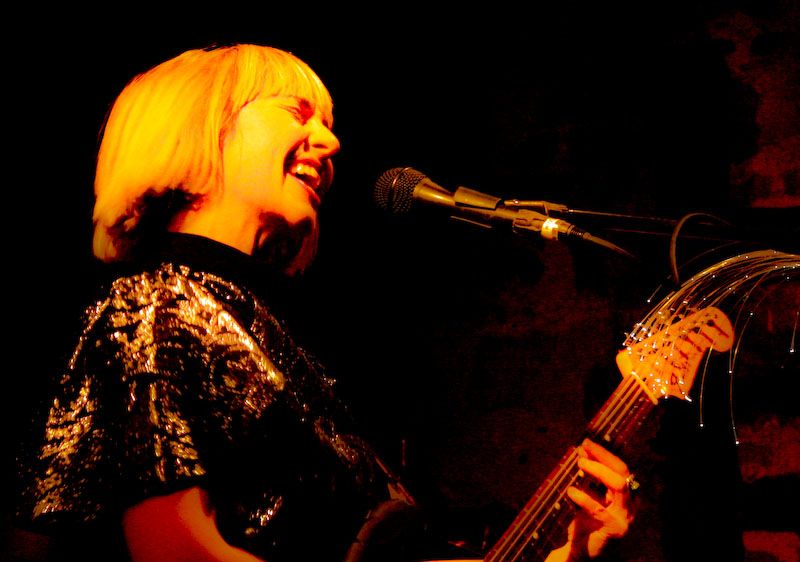 After reading Adam Walton's gushing review of last night's gig, I nearly cut n pasted it here and called it my own as there was little I could add or take away from it. But I know how precious he feels about his written prose – almost as precious as he feels about Joy Formidable – so I thought I'd better write my own review…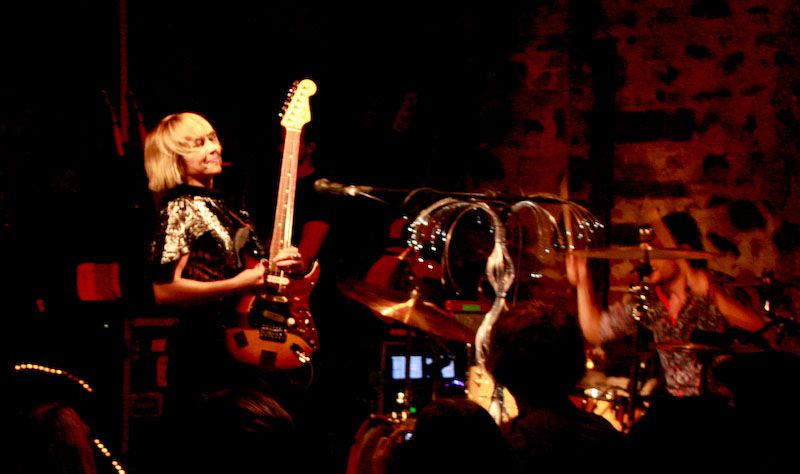 A gig like this had to be attended, at any cost – it's on my doorstep and it's a band surfing on the roof of every stadium in this country and the States. And they're from fucking Mold! I mean what's ever come out of Mold…?! Sureways nightclub, Theatr Clwyd, old thrash band Carnage and that bloke from Coldplay.
Another thing is, I really wanted to be genuine when in a few years' time I could look up from my pint, interrupt the conversation and say, 'I was there in Hendre Hall when Joy Formidable played to 160 people.' Knowing that 3000 other people will also make that claim.
I was also there when 4Q played to two people in Sheffield (I was in the band), and we went onto the dizzy heights of playing to six people in Barnsley. The only connection between 4Q and Joy Formidable is that we both hail from North Wales, an area, as Ritzy quite rightly said on stage tonight, is abundant in talent, just that it's extra hard to get out and make that extra push.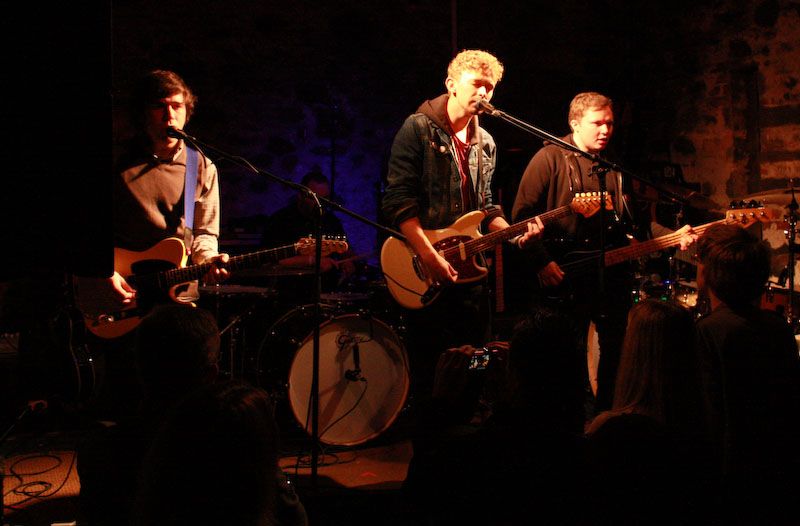 One band who did that extra bit of pushing are Colwyn Bay escapees Denuo (above), who, from humble beginnings in the old MASE studios and shit gigs in shit venues, made the trek to the bright lights of Cardiff where fame and misfortune bestowed them. And despite having a very folkish-acoustic tinge to their make up, every song is a builder. Soft lights and soft guitars that sound like orchestra strings, but they slowly creep upon your senses and before you know it they are amid an epic wash of sound. Uplifting and inspiring. Minimalist no-nonsense drumming compounds the elements of the band and the whole formula works really well. The bassist looks ace, like a smirking assassin 🙂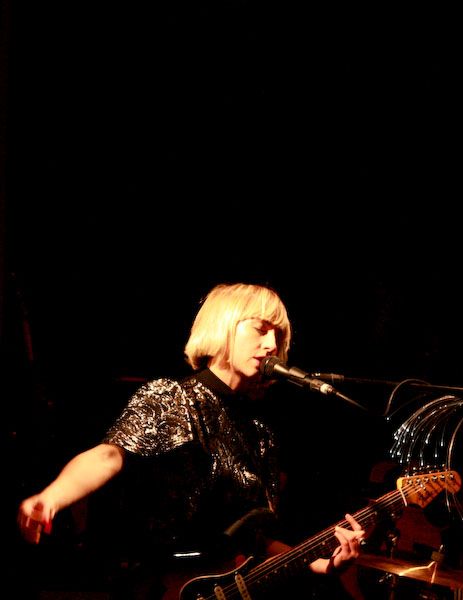 'These two motherfuckers have given me the lurgee,' rasped Ritzy pointing at her formidable flankers half way into the set. It was the first time she spoke, although it was evident during those opening numbers that all wasn't well in the throat department.'
Cancelling wasn't an option, and despite risking her voice for the all important Muse tour that they've just embarked on, it seems that nothing was going to stop them playing on home turf. I doubt if anything would stop these three motherfuckers playing anywhere as gig follows gig follows gig with this hard working band.
I reviewed them a couple of years ago when they played Llandudno supporting the Manics, and you knew then they were on the cusp of bigger things, and I feared that some nob-fuck record company exec would try and get hold of them and try and turn Ritzy into some wank-shit Gwen Stefani sugar-coated pop bollocks. How heartening it was to hear the new single Chollo and also a first live rendition of MawMaw in all its Muse-esq glory and anticipate that the new album due early next year will still be million miles from my morbid fears.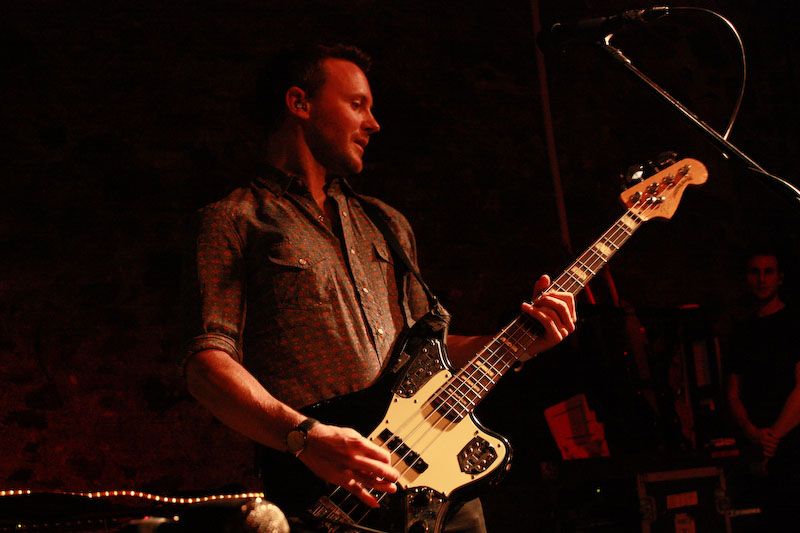 Bassist Rhydian (above) put in an extra shift on vocals to save Ritzy's voice, and despite her oral shortcomings, this was still a monumental and momentous occasion as Joy Formidable made the grin on my face so wide my cheekbones ached. They created a blissful wall of sound and charged right through us all with it.
My ears are blistered, hopefully they'll recover in time when I see this band again next week when the young Crud drags me to Manchester to see Muse.
I thank you…