(review n pix neil crud)


If you still haven't found what you're looking for, then look no further, if Bono was here he'd never play that song again, if The Hives were here they'd realise they're no longer your favourite new band. I was stood there grinning like a cat from Cheshire, my foot stomping on the wooden floor of this wonderful venue as Bright Young People pounded out their mesmerising short set. I was stood there wondering how could anyone not like this, and if you surgically removed them from the sofa and dragged them cowelling and screaming to see this band they would agree with you …

This is amazing… I also hated them, I hate The Bright Young People because I'm so jealous that I lack the talent to do what they do. To make a noise that is so cool… and to be so fucking cool… Cool enough to shit Cornettos…
Talking to Dave Gintis in the crowd, we agreed the Rhyl scene now has better bands than it ever did during the Bar Blu heydays – only it's the spawn of those days and so few of them are actually based in Rhyl – maybe BYP are the only ones and they seldom play at home. When you consider bands like Morffe, Wobbly Hearts, Secretaire are now making great strides out of their own shitty backyards maybe there is hope again of a new local wave of talent to enjoy from the chino chav town.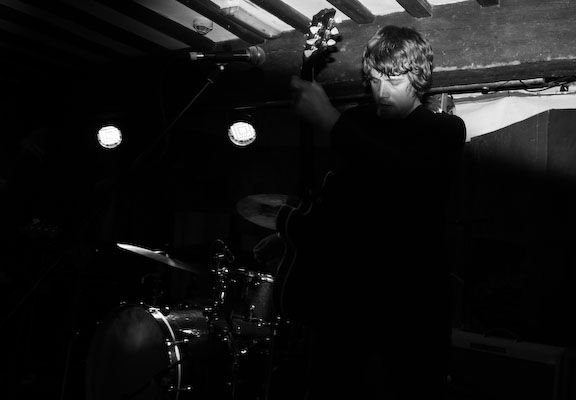 If the NME realised there is life beyond the cockring called the M25 that chokes London from the rest of the country and sent a post-grad, gak snorting, cleft licking prick to North Wales to spend the day getting trashed with Lee, Jamie and Casey, he'd be so far up their arses he'd be carrying their gear (and equipment 😉 ) into the venue. He'd then be entranced by their set and leafing through the NME comparisions guide… 'Are they the new Black Keys, are they the result of an MC5 orgy with a crack-whore.' He'd be lost for words of any meaning, but one thing is for sure… The Bright Young People would be on the front cover of next weeks NME and hailed as the future of rock n roll's past… They are that good… No… they're actually better than that.
Without wanting to sound like I want to shag them… Oh fuck it… It's 2012, let's fuck anyway!! Misfits like BYP are few and far between in my Argos Catalogue of bands I've seen… I can punch in the code number and out pop a band, sometimes good, sometimes mediocre, sometimes total wank. But bands like this are a Summer Special, and a one off offer – when it's gone it's gone, you buy one, but you don't get one free. They are very very special.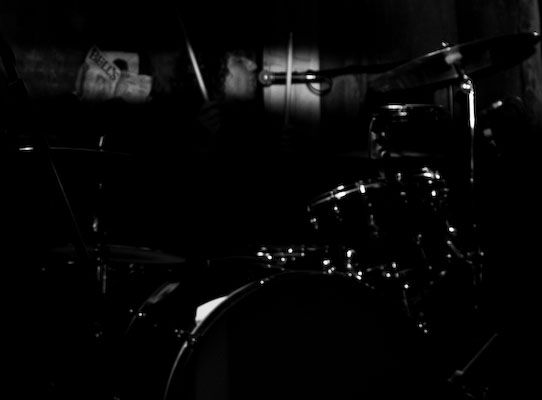 I like to use the words filthy and dirty a lot when describing music I love for that is the sound I love, and it's not gonna change here for that is BYP. They have a slight air of arrogance, but without the showmanship style of 'Look I'm in a band' bollocks, they are cool as fuck and when that semi-acoustic guitar screams with feedback and Lee Dawson screams a primevil wretch, you know you're witnessing an event rather than just a gig. The bass is rhythmic and stoned immaculate alongside tribal drumming that has been winched out of a Louisiana landfill swamp.
It's bluesy, it's Stoogey, it's noisy, it's basic, it's immediate, it's needed… Catch them now before it's too late…
The future's Bright.. etc…