Welsh Rebel Outpost @ Nant Gwrtheyrn  11/11/12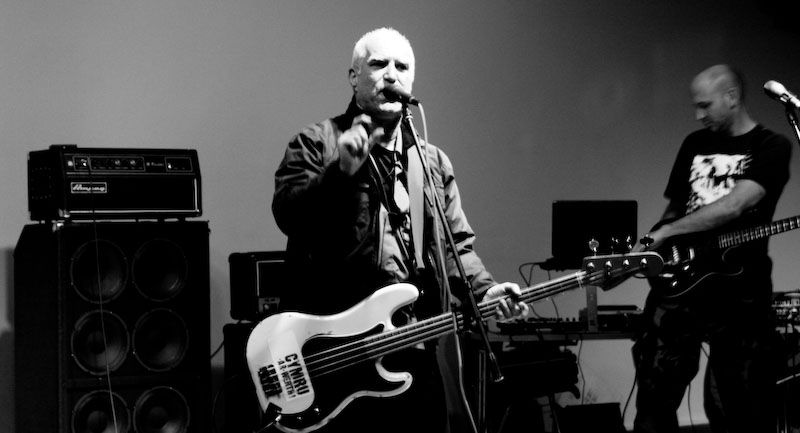 So the bass came out of retirement, the excuse was that this was my 50th Birthday Party but the actual birthday had long gone (July 1st). One way or another I'd been far too busy to sort anything out for July and it was in fact an old school friend who suggested that I should do something to celebrate / mark my 50th.

            I'm not one for birthdays so the idea was immediately dismissed but slowly the seed of an idea began to develop. Every Monday I do a workshop for Age Well Cymru in Nefyn which involves taking the good folk of Nefyn out for walks and visits to historical and archaeological sites on the Llyn Peninsula. On my way home to "Cofiland" I pass the sign for Nant Gwrtheyrn and it was while passing the sign that I thought – maybe we could do something in Nant Gwrtheyrn and so I drove down, spoke to the good people at Nant and booked the hall.

            It's always good to just jump in and hire the venue – now something has to happen – I had to get something organised and the next idea was to put a band together and do a few songs. I knew in advance that putting Anhrefn back together was probably going to be impossible, too much politics, who would be in the line-up anyway – we'd had over 50 members (probably), most of them drummers, over all those years. Politically this is a nightmare scenario and without Sion Sebon the whole thing is a non-starter anyway.

To be honest, at this grand old age I do not have the capacity or the stamina to go through all the political hoops (especially as it's so unlikely to happen anyway)  so plan B was to put a neutral band together, ask some old friends and get a bunch of guest vocalists to join us on stage on the day. So I started to make some calls, Jeb Loy Nichols was up for it straight away – we would do a cover of one of Jeb's songs "Letter To an Angel" from the Easy Now album. Jeb and myself have worked together since the "Days Are Mighty" album which we put out on the Anhrefn Record Label back in 2006.

            Letter To An Angel is such a brilliant song, a little bit of Southern Soul, it would be such an honour and pleasure to perform that song. If Jeb's going to come up all that way we might as well throw in "Money is the Root of all Evil" by Horace Andy, a song from which Jeb occasionally drops a verse  into his set, plus he's toured with Horace Andy so that would work.

            The next call was to Henry Priestman  (ex Yachts / ex Christians) and now solo artist. Sion Sebon and myself have  co-written a couple of songs recently with Henry so we would do those songs and a cover of "Did I Fight in the Punk Wars For This?" off Henry's 'Chronicles of Modern Life' album. Now since 1977 I'd always said that "God Save The Queen" by the Sex Pistols was the most relevant song of all time – and for a long time it was. This was the song that got us politicized back in the day, which gave us a voice and a means of expression. This was the fuse that lit the Punk Rock flame for so many of us.

In recent years I think many of us have felt that things have turned a bit shit, from the obvious X-Factor nonsense to my daily frustration with the Welsh Language Music and Cultural Scene. During the 80's I had been involved with a whole load of Welsh Language Bands such as Y Cyrff, Datblygu, Tynal Tywyll, Elfyn Presli, Igam Ogam, Traddodiad Ofnus and many many more who, at least for a period, shared a common vision – to move things forward in Wales, to create a new scene, to wipe out the old order – to make Welsh Language Music cool and relevant to a new generation.
            Several John Peel Sessions and European Tours later the so called "Welsh Underground Scene" had ejaculated its load, things moved forward and by the mid-90s we had Cool Cymru, directly or indirectly. Mission accomplished some might say. But this is where Priestman's song kicks in. We dropped down our guard and the rats regained the ship. Today the Welsh Scene in many ways is a bit like Punk never happened. Listening to daytime Radio Cymru it does feel that Y Cyrff and Datblygu never existed – we still have MOR hell, very poor country music and even some of the younger  bands  seemed to have learnt nothing. We still do not really have Pop Music in Welsh, there are the odd examples but they always seem to be outnumbered and out-gunned, we just have far too much dated MOR – this I think is a great great disappointment, something I hoped would have change for good after Cool Cymru.

So back to "Did I Fight in The Punk Wars For This?" I kept listening to the track over and over – this really does sum it up, certainly for cynical punk veterans, for the 50 plus generation. It makes sense, and indeed in terms of Welsh Culture it has become my daily mantra, my daily anthem. So we have Henry on board.

During a recent trip to Cardiff I'd met up with Gwenno (ex Pipettes) in a downtown Cardiff bar. We'd been talking about bands like Moira and The Mice and Screen Gems, seminal  Cardiff bands from the early 80's. Would Gwenno like to do a Young Marble Giants song with us – we suggested "Final Day".
                Now then Sion Sebon was always going to be a tough cookie to convince so we ploughed ahead with forming the "House Band". I needed a guitarist to learn the songs with and to figure out a set list. Meeting No 1 was with original Anhrefn guitarist, Dewi Gwyn. Once Dewi  understood the deal he was happy to be in. Neil Crud followed soon afterwards, I wanted Neil to do a cover of the Rich Kids song "Ghosts of Princes in Towers" with us. Rather cheekily I phoned Crud and asked "Can you actually sing?"  Crud actually has a very good voice. So back to the Rich Kids …..
            During the last 18 months of his life I'd been managing Steve New the guitarist from the Rich Kids, Steve or Stella, as he was then known passed away in 2010 but before he went we managed to release two albums and to put the Rich Kids back together "For One Night Only". We sold out the Islington Academy in 3 days. Midge Ure had suggested the idea of doing a Benefit Concert for Steve's two kids, Diva and Frank and Glen Matlock went ahead and put the musicians together for the concert while I co-ordinated the organising with Midge, Glen and Live Nation.

On the night we had Viv Albertine from the Slits, TV Smith from the Adverts, Ian Broudie from the Lightning Seeds, Gary Kemp from Spandau Ballet, Mick Jones from The Clash and Tony James from Generation  X / Sigue Sigue Sputnik all up on stage. It was a brilliant night, one of the best gigs I've ever been involved with and it was from this concert that another seed of an idea was planted. Could we do something similar in Wales, something to remember and celebrate those musicians such as Johnny Fflaps, Al Maffia, Barry Cyrff and all the others who are no longer with us.
            Now this is something we may look at for 2013. There is a big question if it can actually be pulled off. Let's see. But the 50th bash was a way of getting the bass out, getting a few of us back on stage, just to put a few feelers out if you like.

So far so good, we have Dewi Gwyn, Neil Crud but we need a drummer so I thought of Owen Cob, he was in Fay Ray, Bangor legends and pioneers, a band we had seen on BBC 2's "Something Else" and certainly the  pioneers of putting North Wales on the map a few years before we got records finally played on the Peel show.  Owen and myself met up for lunch at Caban, we now had a drummer.
            The two final components were Gethin Gwacs, ex-lead singer and guitarist with Gwacamoli and probably one of the best musicians I have known and Sarah Louise to keep us in tune. Sarah would contribute backing vocals and add a touch of glamour to the "House Band" which we were now referring to jokingly  as "The Old Farts" or it could just have easily been "The Balding Bastards" both great names for a dodgy punk band.

Rehearsals at Y Gelfa went well, as we all agreed this was "good fun." It's odd for me to talk about "fun". I'd always been from the Woody Guthrie / Joe Strummer school, you know how Guthrie had painted "This Machine Kills Fascists" on his guitar – I'd always enjoyed my time in bands but I never claimed that we were doing it for fun – we were always on a mission. So this would be interesting, could I actually do a set just for fun ?
            Everything was going well until one by one my "special guests" started dropping out. Henry had been booked to play the Hebden Bridge Folk Festival and could not get back in time, Gwenno had been asked to go out to Australia to support Elton John and Jeb had been given the guitarist job with Lambchop on an European Tour. All valid.
            Jeb was funny because he was so apologetic but as he explained that this was a paid gig I told Jeb "listen if I was offered a couple of grand to go on tour in Europe I would not be at my party either !" The original idea was for us to be the house band and then Henry, Jeb, Gwenno would all come on for a couple of songs. We also ran out of time to rehearse with Sion Sebon so we ended up sharing the vocal duties between the house band. Sarah was brilliant stepping up to the mic and Gethin Gwacs handled a couple of Anhrefn songs.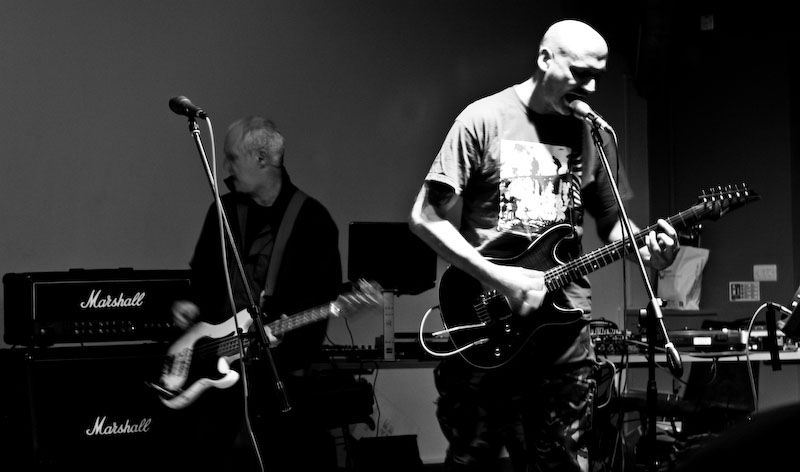 Which songs to do was always going to be a huge question. In the end we thought we'd dedicate "Rhywle yn Moscow" to the two remaining Pussy Riot girls still in a Russian jail and it would be hard not to include "Rhedeg i Paris" in the set. Sion Sebon thought Moscow stood out on the day – he was in the audience.
            The audience were not to know that the guests were not there – they seemed to enjoy the set but it was a shame as it would have been nice to bring on the guests. It would have added to the show and to the "cool".
            On the day the folks that turned up were all close friends, the tour guides, the archaeologists and a few colleagues from Welsh Media. Disappointingly, but not unexpectedly, the Welsh musicians consistently failed to turn up, from ex-members to bands I'd worked with over the years. A few made the effort, Pat from Datblygu had come up from Brecon and it was great to see her again. Gorwel and Fiona from Eirin Peryglys also made it as did the TNT girls.
            The excuses ranged from "I forgot" to "things to do". The best (from a non-musician) was from one who had to attend chapel and another colleague had to preach. I'd invited a load of people who were not "close friends" but were movers and shakers on the Welsh Scene. The idea was to have some interesting people in a room together on a Sunday afternoon, to create and curate  a "cultural event".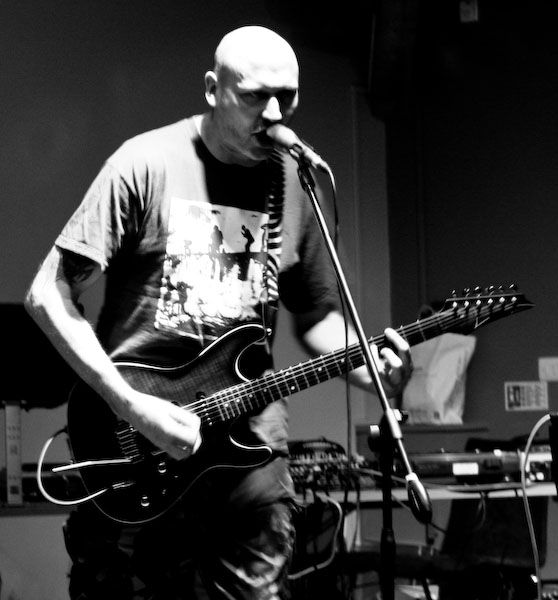 I do honestly think that this total inability to grasp the concept sums up the Welsh Scene. On the day they were not missed in as much as everyone present had a great afternoon but I think for me, it was probably the final straw. There won't be a 50th ever again obviously, but neither will I make any effort with the crap excuses. In a funny way my 2 year absence from the "Welsh Scene" has if anything increased my creativity and given me some clarity. I often think of Cerys singing that London sucks the life out of me, but that's the Welsh Scene, still as  incestuous and inward facing as ever, unhealthy, stodgy, static. The Mutual Appreaciation Society. The Revisionists.
            The only way of dealing with Welsh Culture in the future is to be a total outsider, totally independent – which was where we started in the 1980s in Llanfair Caereinion. Those first classic records with Datblygu and Cyrff were recorded at Foel Studios – totally totally independent – there IS a lesson there and it's where I want to be and it's probably the only place I can be.
            So the guitar came out of the case, yes it was fun, but this machine wants to have fun and fight the fascists. I used to use the old Francis Bacon / Malcolm McLaren mantra "You have to destroy in order to create" but I'm totally convinced that we now have to "Create in order to destroy".
            In the end we opted for "Welsh Rebel Outpost" as the name for the band.  Maybe Welsh Rebel Outpost will live to fight another day – who knows ?