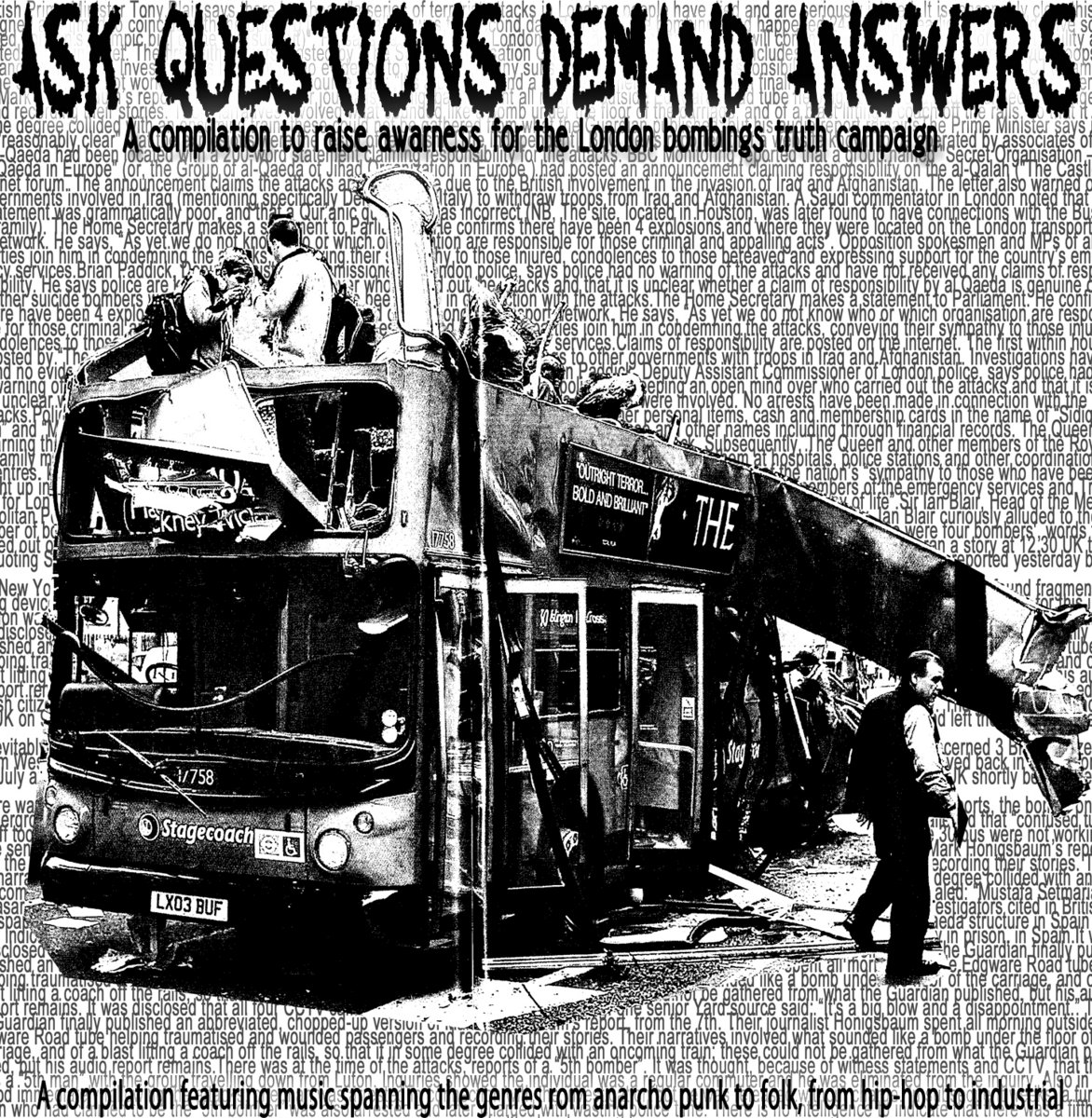 [released 07.07.2012]
Colwyn Bay based Righteous Anger Records release this free download compilation album on the anniversary of the 7/7 London Bombings.
A compilation to raise awareness for the 2005 London Bombings Truth Campaign.
The London Bombings; issues surrounding this event cover a wide range of topics such as the restriction of civil liberties, the ever expanding war on terror, the increase of racist propaganda/general ignorance about the Muslim community, all of which wouldn't have been anywhere near as bad without 7/7 and of course 9/11 before that.
There is vast quantities of debate and independent research on the topic, included in this compilation are some extra downloads which can serve as an introduction to the subject from the perspective of those who ask questions regarding the truth behind the official version of events.
The internet is rammed with websites and resources for the subject so we could endlessly list, so without us doing so check out terroronthetube.co.uk which is regularly updated.
The most recent documentary and "safest" in our opinion is "7/7 Crime And Punishment" by Tom Secker, you can watch it here: youtu.be/wFllLvhgYm8
This compilation is dedicated to those who lost their lives on July 7th 2005 due to the bombings.