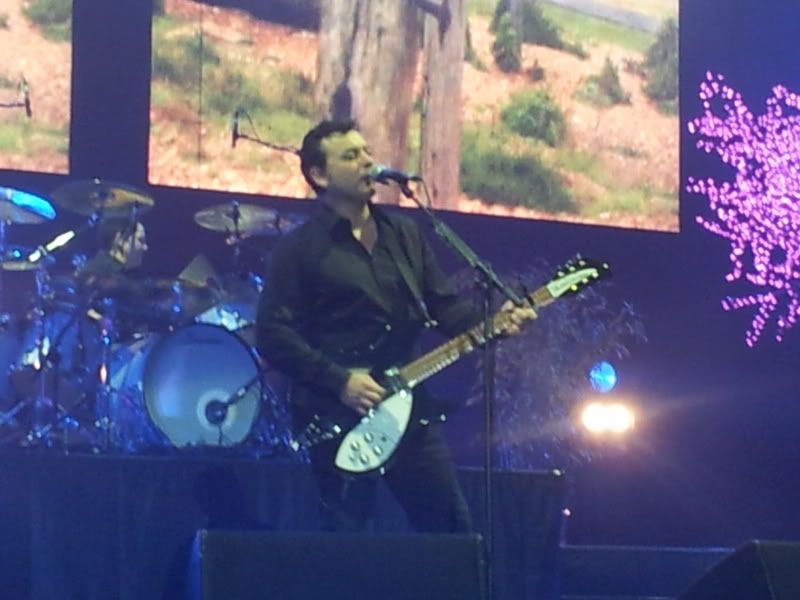 (pics by neil crud)
Playing their National Treasures of 38 singles (in no particular order), gave us the final opportunity to the band live before they take a two year gigging sabbatical. The three and a half hour set flew by as it was thankfully not in chronological order!


Our very own (he's ours you know!) Gruff Rhys joined the band on stage. 'Say hello Gruff' said a coaxing JDB. 'Errr… Hello' said a typical Gruff and he performed Let Robeson Sing with the band.
Nina from The Cardigans also joined them on stage and was thanked for reigniting their career with Your Love Alone.


Click this ace pic below for an ace review from the Arts Desk