(review n pic by neil crud)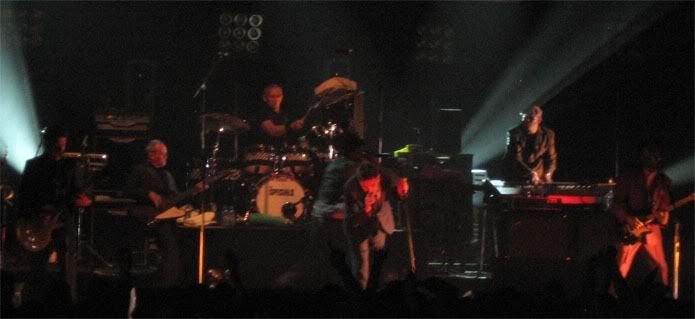 Working for the rat race, you're no friend of mine… I guess when they originally booked this gig they didn't anticipate the overwhelming demand for tickets. It sold out almost immediately and a second night was soon added. Of course they could've switched venues to the vast MEN, but that would've taken away the magnificent atmosphere that was whipped through the Apollo. A great sized venue, not too big, not too small.
I also guess that when The Specials first arrived on the scene in the late 70s that they presumed they would be nothing more than a footnote in the annals of musical time. Of course that was thankfully not to be. Gangsters (along with The Jam's When You're Young) was the first single I forked out for as a pre-teen punk rocker, I had read in Sounds that they were a new band who had fused Punk and Reggae – that was good enough for a punk hungry spot squeezer like myself.
For the music fan, they served a timely wake up call that three chords played at a plod speed with little imagination after the Pistols et al had demised were not going to last forever, and you diversify or die. The Specials, or their style was not going to last forever in the mainstream, and their ilk too died or diversified, but to have been there in their heyday must've been a wonderful feeling.
It was a feeling I lived for the first time tonight; along with many others my age – we didn't do too much too young, for we were too young the first time round, but this made us live that moment, live that glory; envious of those who were reliving The Specials, but happy enough to be here all the same.
A fucking fantastic night…