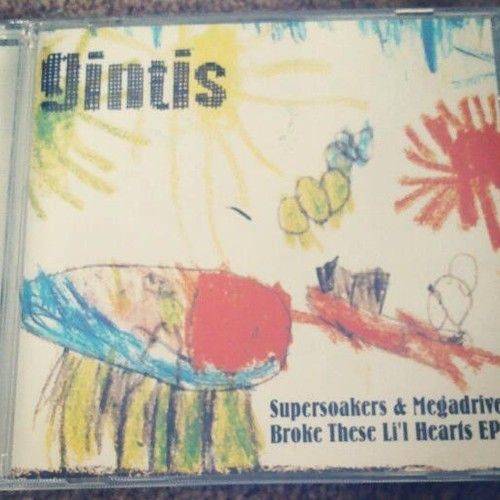 Slacyr Records:  Gintis' debut three-track EP, recorded in an abandoned Llandudno nightclub.


Many great bands formed at school, and Gintis might just be another. Hailing from Rhyl, the youthful quintet specialise in delicately crafted lo-fi grace – think Grandaddy or Pavement, with a laid back tint that's already attracted many admirers.
Supersoakers & Megadrives Broke These Li'l HeartsYet No Quizzical Eyebrow slowly builds with idiosyncratic guitars and lilting piano, whilst Philosophical Transactions Of A Disappointed Physicist brings synth delicacy to the forefront: mashed with some wayward guitar it really is quite moving in its minimal grace.
Finally, Carrot=Donkey rounds off an excellent debut, recalling the patented quirky-yet-sorrowful laments of Gorky's and not forgetting some great lyrics: "Getting drunks not the same without you here," croons Carl Gintis, "Kronenbourg won't taste the same when you're not here." Quite, quite beautiful.
4/5
James W Roberts bbc.co.uk
'The world's finest example of 'spazchedelia' – invite it into your ears and your hearts' (Adam Walton, BBC Radio Wales.)