MANIC STREET PREACHERS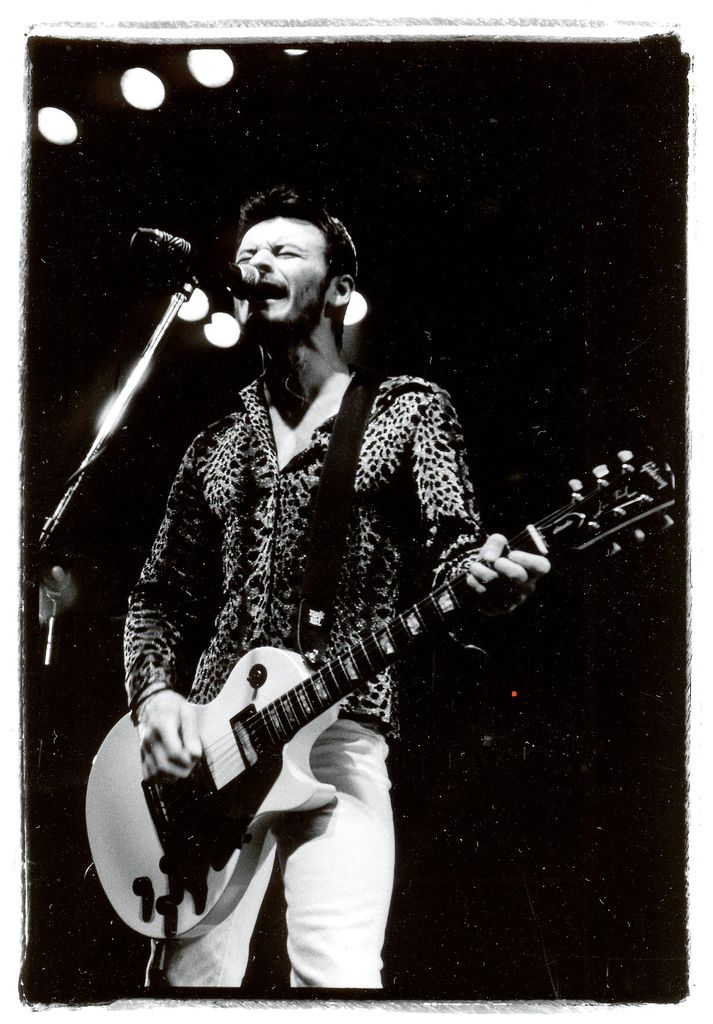 (reviewed by Marcus Warner)
FROM DESPAIR TO TONY BLAIR

The Manics are quite similar to Tony's cronies, when the Labour party put the word 'new' in front of it, they managed to come across as something new, something that would change things. Five years on and people are quickly beginning to fathom that 'new' labour is no different to any other of the windbags that rule our country. 
When the Manics politicised cock rock you had the feeling that this 'new' band would change things, they wouldn't play the bullshit game, this band read George Orwell & not snort coke out of midgets arses.
The Manics could write the best rock songs in world while keeping the subject matter dark and anti establishment. When the Manics played a Carling Competition gig at St.Davids Hall, they might as well have declared Richey dead, coz my opinion is that Richey would have died before playing it.
The CIA is draped in Carling banners, the venue resembles a party conference and there's more rugby shirts than tiaras, more moustaches than mascara. I fathomed that the Manics have become just like another stadium rock giant.
The Manics have some of the best songs by a British band ever, I would certainly put them in my top five five British band ever list, along with such luminaries as the Smiths and the Clash, so this was never going to be a bad gig, considering also the 'greatest hits' theme of the gig.
They open with 'Motorcycle Emtipness' the crowd go mad, but in a middle aged, 'what album is this off?' type of way, you kinda get the feeling that if this video hadn't been on MTV rotation lately half the people in here wouldn't know what song it was. The Manics churn out classic after classic and the sight of James Dean Bradfield belting out the songs in perfect tune is something of hair standing quality. Only two songs off the Holy Bible disappoints me, but Carling probably decides the set list nowadays, its just such a shame this band can't be so popular on their early terms of politics and 'ugly duckling' beauty. Its disapointing to see a great song like 'Motown Junk' being greeted with looks of 'I've never heard this before' from a lot of people from the crowd.
As James takes to a podium for the final song 'Design For Life' it is one of the most rousing things I have seen on a stage, but the people the lyric 'We only want to get drunk, we dont talk about love' are now bedfellows of the Manics, the exact people they 'rebelled' against in the early days. The 'rabble' go wild at the end, can of Carling in one hand, Welsh flag in the other. Tom Jones, Shirley Bassey, Max Boyce, Stereophonics………….I hope not.