4Q – where are they now?
(article appeared in North Wales Pioneer – by Adam Hemuss)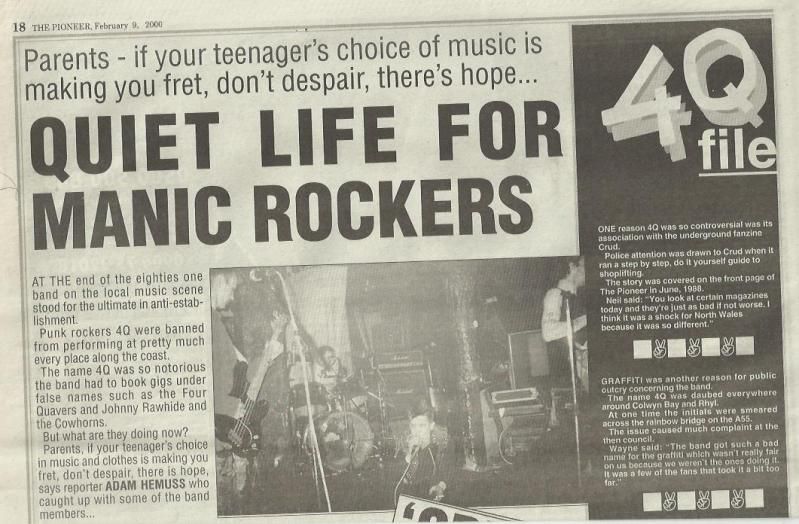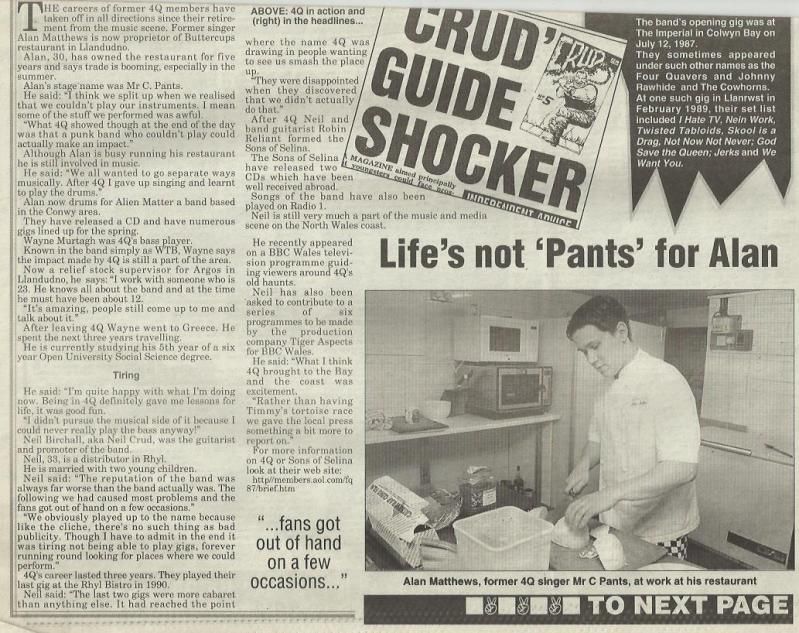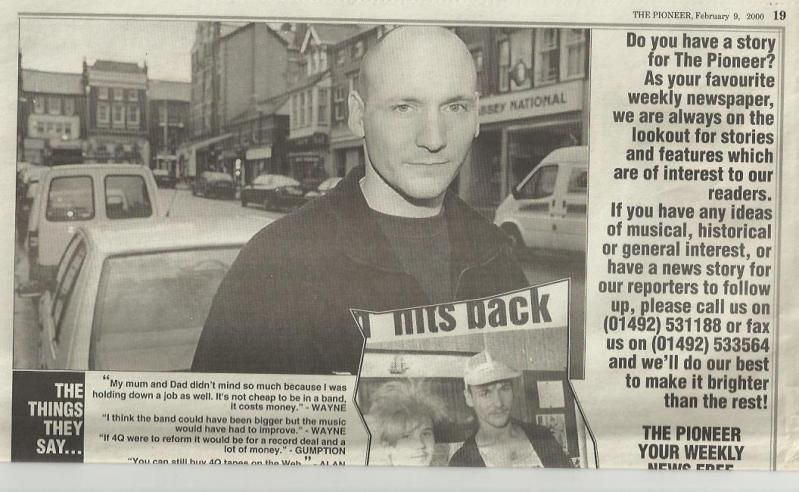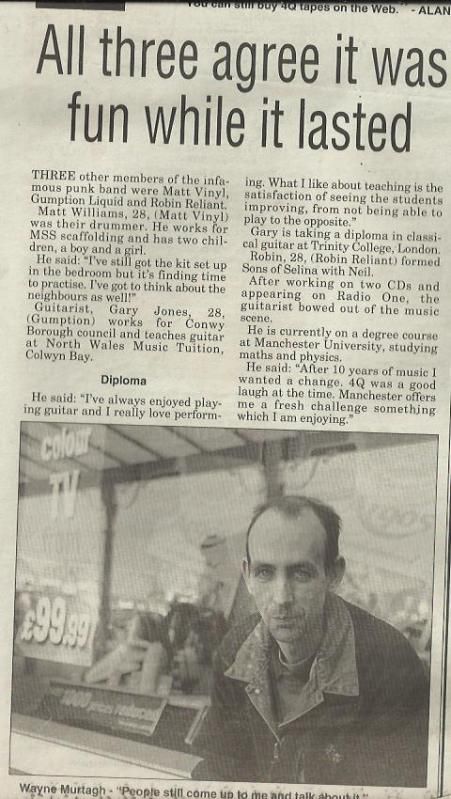 Random post from the Archives
Stuntface

Session recorded for Adam Walton's Musical Mystery Tour on BBC Radio Wales. Tracks:  I L
... Read more
Your Link2Wales Encyclopaedia of bands
Gig Guide - Upcoming Events
There are no upcoming events.
Recently Played on Last FM
562,922 Link2Wales visitors