(originally printed in White Lemonade fanzine)

This was good, very good. Cerrig Melys (pic below) kicked off at medium pace and worked up to a frantic level, climaxing with a cover of Mudhoney's, In and out of grace.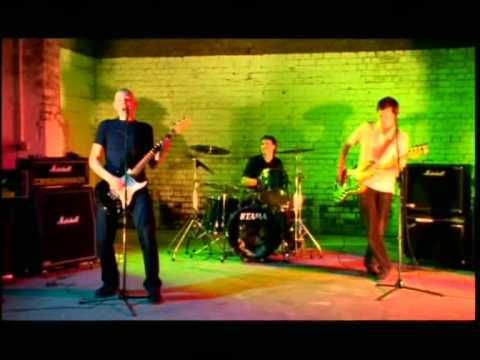 Cerrig Melys are four lads from Aberystwyth who would rather play to 10 people who listened than 300 who didn't; and quite simply, that's their mission, getting people to listen. I must admit, they were an unknown quantity to me and boy did I listen. This was the most refreshing set I'd heard in a long while, touches of Dinosaur Jr and Nirvana, driving drums and stirring rhythms. Cerrig Melys are worth looking out for, sweet rock indeed!
Anhrefn (main pic) are relatively old hands at this and they're still enjoying every minute of it. The mood was good. The new album, Dragon's Revenge had just gone top 10 in Czeckoslovakia. The boys were keen to play and the first few bars of Y Ffordd Ymlaen were already belting out as the curtains slipped open.
Y Ffordd Ymlaen (the way ahead) is a protest song attacking the building of roads in unspoilt countryside; and this was the theme – protest songs. Each one addressing a social injustice, not only at home but worldwide.
As always, Sion and Co. were giving it their all. Rhys was stripped to the waist, throwing his bass around as though it was weightless – a familiar trademark these days.
Anhrefn are sometimes described as a punk band, something they wouldn't thank you for. They don't adhere to any trend or style, they write and play what they feel. Their 45 minutes set included two encores, a sure sign of their success. These boys know how to entertain and to use a cliché, they play some darn good rock 'n' roll.
Everything felt right – the bands, the sound and most of all, the attitude!